March 13, 2004 the text came back positive! And our life as we knew it would begin to evolve from 'couple' to 'family'!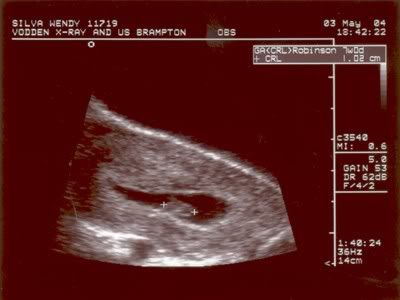 Our first ultrasound would come at 7 weeks, just to make sure everything was okay.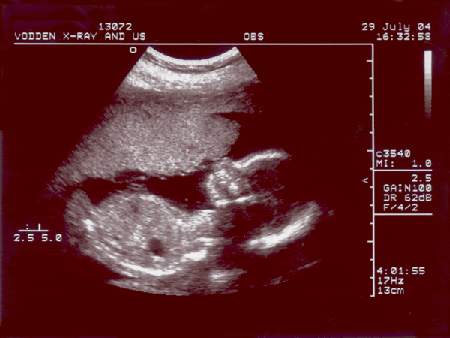 At 16 weeks, we had the regular ultrasound. At this one they did a lot of measuring and checking. Our baby was perfect!
---