(blog365: 7/365)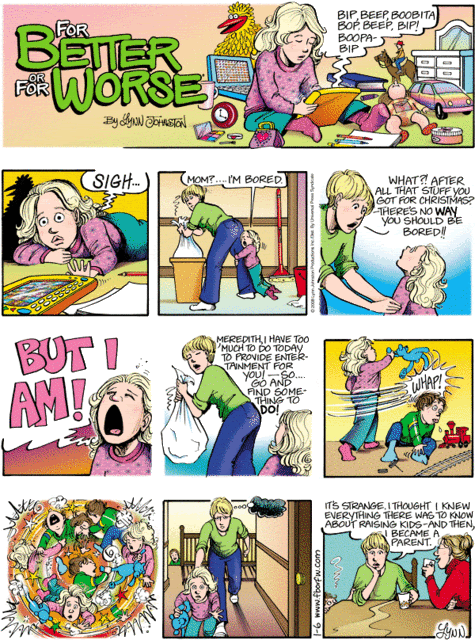 (Click on the picture to see a clearer version)
I have been a fan of For Better or for Worse for a very long time.
This comic strip follows the life of the Patterson family. Elly is the mom who's character is based on the writer of the comic strip, Lynn Johnston.  To learn more about the writer, the strip and the loving Patterson family and friends, go to FWOFW.com!!
The reason why I love this strip so much is the fact that the characters reflect my situation.  Michael, the son, and I went away to school at about the same time…and he took his teddy bear!  Now Michael is married and has two kids.  Sound familiar??
The strip I posted above is about Michael's wife her two kids (just slightly older than Munchkin and Peanut).
Hope this makes you smile a little today!