I have tried to keep things happy and/or informative here. Heck, with a title of "funny things are everywhere" it might be expected.*
But something has been on my mind for a little bit. Actually, a lot.
Death. And more importantly, how to explain it to the girls.
Not my death. I'm not dying and I really don't plan to do it for a very long time. But there will be others who die and I can't shield my innocent little girls from it. Life is not like TV where I can just change the channel if I don't think the girls should be watching it.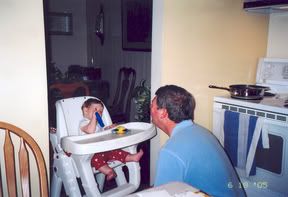 Death has happened in Munchkin's lifetime. But she was only 6 months old.
This congers up several feelings — relief and injustice.
Relief that she's only 6 months old and won't remember all the gonigs-on surrounding. my Grandmother and then my Dad's death. The crying. The organizing. The people coming and going. The funerals.
I remember. That is enough.
But then comes the feeling from the pit of my stomach that says "Why does my baby girl have to grow up without knowing her Grandpa?" Will my retelling of stories be enough? Will those stories do him justice?
On the flip side is the injustice towards my Dad. Why did he get taken so quickly that he barely got to know Munchkin? She has grown so much and is so much her own person now. Why did he have to miss that? And now Peanut has her own personality. You didn't even get to meet her.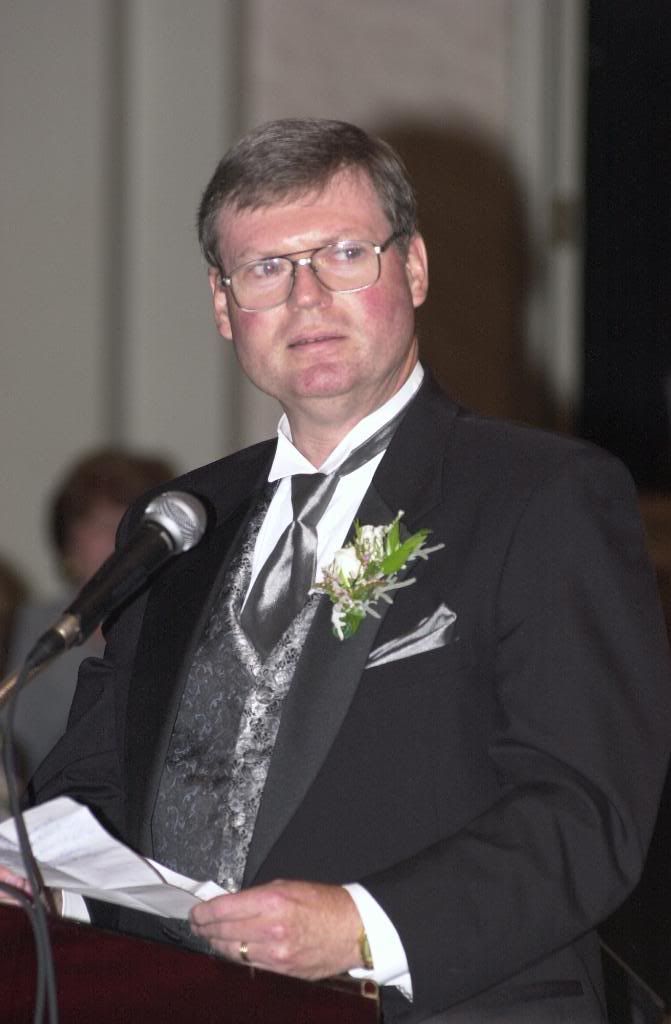 We have pictures of Dad for the girls to see and they recognize him as "Grandpa Jim". But in my heart, that is hardly enough. I wish they would recognize him by his hugs and kiss, his laugh and the sound of his voice.
They know that he is in heaven. They have a pretty good idea of what heaven is, I think. How much can a 4 year old and a 2 year old really comprehend Heaven. "It's all around us," Munchkin will say.
But what happens when it's time for someone else to go to Heaven. They'll have to go through so much. And how do I explain it all? Explaining death when someone isn't there is one thing, but having someone there one day and gone the next is completely different. It will be emotional. There will be a funeral. I hate having to deal with all of that stuff and now my girls will have to,
I was 12 when my Great Grandmother and later my Grandfather passed away. That was hard. I was old enough to have gotten to know them. And old enough to understand the hurt that my Dad was going through. We lost my paternal Grandfather when I was 24. I was away from home, living on my own at that point. I didn't see everything that my Mom had to deal with. She had her Mom, sister and my Dad to help her though. And when my Grandma passed away, I was 29 and had even more understanding, or so I thought.
Then, just weeks after my Grandma died, my Dad died. Now I was the grieving child. I tried desperately to understand all the why's. But no luck. I still don't have answers to all the questions.
And there lies my worry. If I don't have all the answers, how do I deal with my girls' questions? Will I be strong enough to be able to deal with my emotions and help them understand what they are feeling?
Luckily, BigDaddy will stand beside me as we trudge though the girls' grieving process. He and I can lean on each other, while they lean on us. I just hope that we can hold each other up. BigDaddy was my rock when my Dad died and I'll never be able to thank him enough for that.
Every night when the girls go to bed, we say a prayer:
Now I lay me down to sleep
I pray the Lord my soul to keep
May angels watch me thought the night
And keep me in their blessed sight.
I know who those angels are. I'm not ready for the girls to have add to that list. But if we do, Lord, please help me find the strength to be there for my girls, my BigDaddy and my family.
---
* My blog used to be called "funny things are everywhere"