Peanut has them so much worse than Munchkin.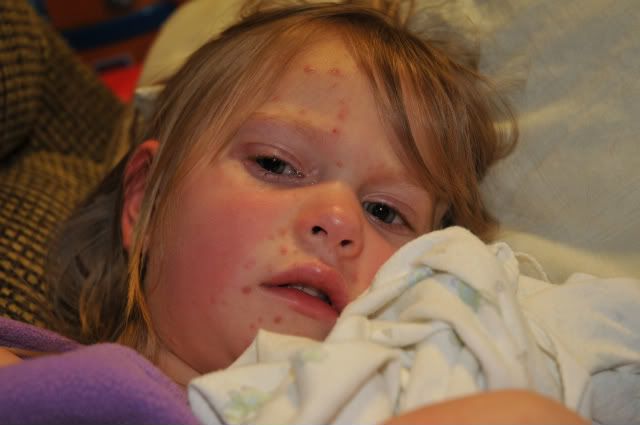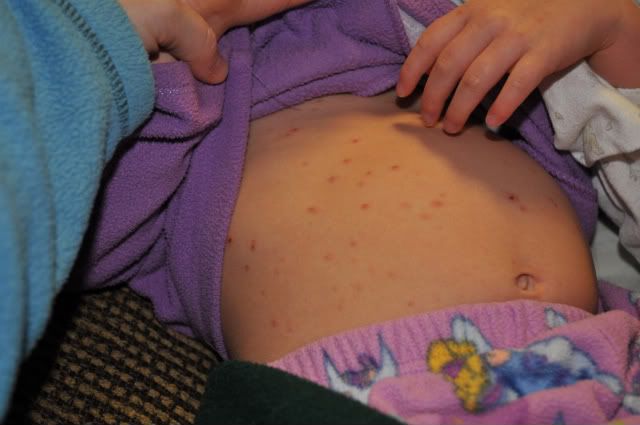 Munchkin is back to school today. She could have gone back on Thursday since they all had scabbed up. She had some scabs on her face so I thought it might be better just to hold her back until the ones on her face weren't so scary.
Now Peanut has them. And in her mouth!! Gross! And she has had a low-grade fever for a few days now. She's drinking well so I'm not too worried about dehydration…but I'm keeping an eye on it.
We've been using the Aveeno Baby Soothing Bath and it really seems to be helping.  And the Benadryl seems to be helping with the itchiness.  But there's nothing special we can do for the ones in Peanuts mouth.  We need to avoid acidic foods (apple juice, orange juice, pasta sauces, etc).  She's not eating very much so that shouldn't be too hard.  Yesterday she had a cup of chicken broth, some milk, 4 Cheerios and a bite of an apple (which is how we discovered the ones in her mouth).
Hopefully she gets better soon.  It's so hard to see her so sick.