Not my freedom…Munchkin's!
I can't remember the first time that I ever rode without my training wheels, but I can remember how much I loved getting on my bike and riding and riding and riding.  I wish that I could do that more often now.  But I will live vicariously through my daughter.
Munchkin is already experiencing her taste of freedom.
Wind blowing on my face
Sidewalk flying beneath my bike
A five year old's first taste
Of what freedom's really like
"You Can Let Go" ~ Crystal Shawanda
This was Sunday afternoon: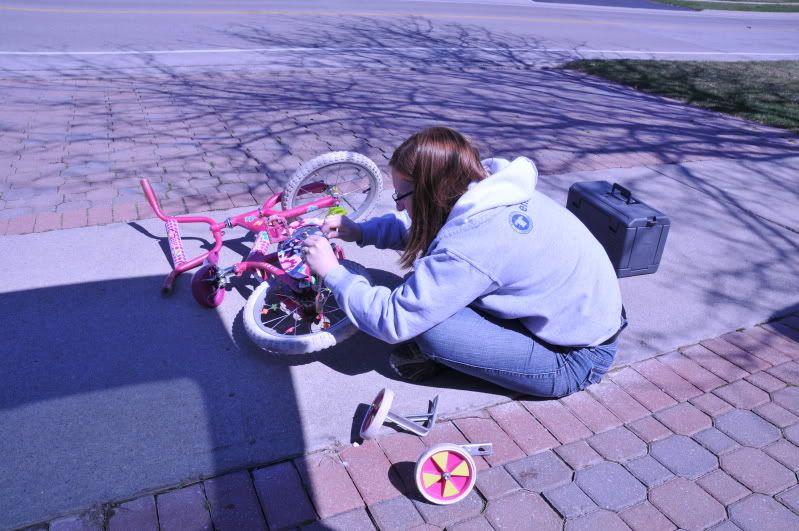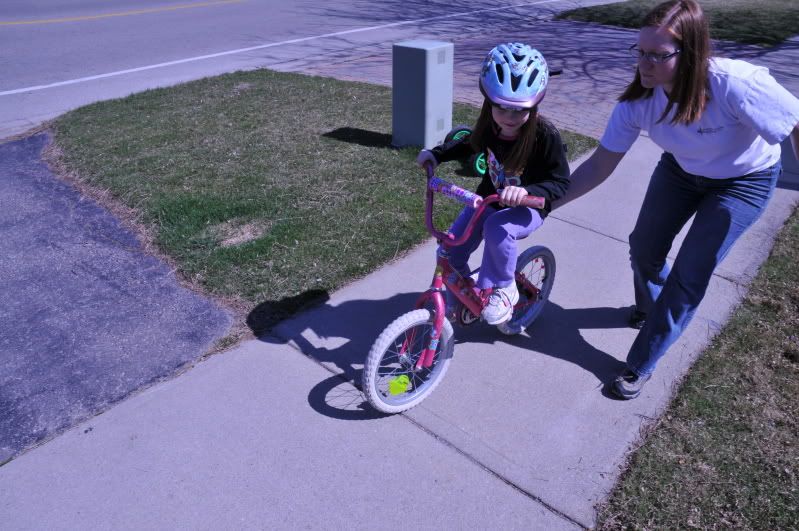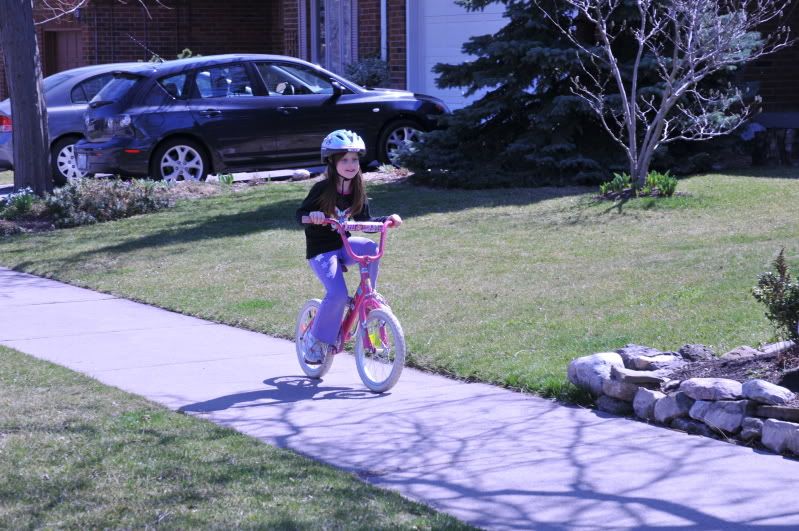 And of course, Peanut wanted to be a big girl and tried out her two-wheeler (with training wheels)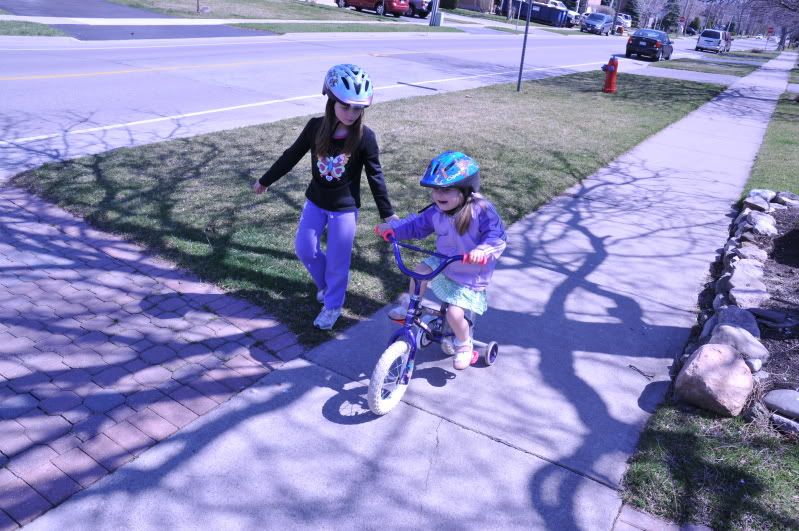 Today we went on two bike rides.  Well, I was walking because Peanut is still isn't quiet strong enough to keep up on her two-wheeler with training wheels.  Munchkin would just fly ahead and then get very upset that she had to stop and wait for us.
In time, when she's old enough, I can only hope she enjoys the freedom of just riding and riding like I did.