Summer break for the kids is less 2 months away!!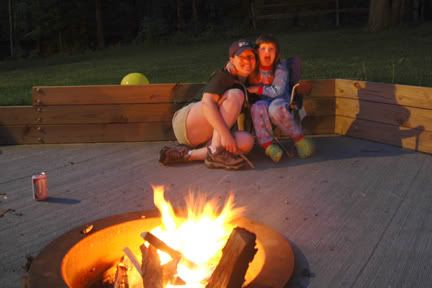 For us this means weekend camping trips almost every weekend.  We have a camping resort that we go to and the kids love it!  Swimming, riding bikes, camp fires and marshmallow and amazing memories as a family.
But this summer, Rachel will be going away to camp for a whole week.  During the Our Kids twitter party, I won a week at Muskoka Woods!  She's so excited to be going.  And I'm very excited for her to be going.
As I wrote previously, "I am me because of summer camp"!  It's very true. Camp gave me experiences and memories to last forever and I hope that this holds true for Rachel.
Now we start the prep for summer camp. We'll be going to the Muskoka Woods website together so that she can see the photos and videos. Plus they have lists of what to pack and how to prepare.
Over the next few months, we'll need to talk about how she feels about going away. I can't just sit her down and make her talk; it will need to come up in conversation when she's relaxed. I want to know if she scared or nervous, excited and happy.  She could very well have all of those feelings.  Getting ready for camp together, will allow us those times to chat about feeling and emotions.  I'm sure I'll be emotional too, but I need to be strong for her.
The Our Kids site, has a great eBook "Preparing for Camp" and I know that it will have valuable information to guide me and Rachel through this process.
As an Our Kids Ambasador, I'll be sharing all our experiences with you over the next few months.  If you have any questions that you want answered about picking a camp, or preparing for camp, please comment below and I'll be sure to get the answers for you!


Also, check out the other great ambassadors!!
---
I'm an Our Kids Brand Ambassador because I love Summer Camp!