There are 2 topics that I have trouble blogging about.   
The first topic is something that I don't want to admit to; something I don't want to hear. The second topic is something that some other people may not want to hear.  Like a ripping of a bandaid, I will just throw them together in one post.
I'm fat. 
I'm Christian.
Please don't run away!  This blog isn't going to turn in to place where I try to convert you or anything like that.  This is just a statement of who I am.
That is one of reasons why I have been so hesitant to share this fact about myself. Blogging about religion is hard. I don't want to alienate anyone from wanting to read my blog but at the same time, I can't keep avoiding the things that have become a more important part of who I am.
Blogging about weight loss isn't uncommon and I'm hoping I can find a lot of support through other bloggers.  Admitting to myself that I'm fat is very hard.  When I looked at my BMI number I had mixed feelings: part of me wasn't surprised and another part of me was sad.  I always told myself that I'd never let myself get this way.  Never say never.  
Why put these two things in this post? What does being Christian have to do with me being fat?
They aren't directly related.  Over the last 6 months or so, I have had a few people come into my life who have given me the confidence to be more comfortable as a Christan woman and there have been more that a few occasions where I knew that He was helping be more aware that there is a plan.  And more and more I'm starting to open my eyes to see how all the pieces are fitting together.
Julie's post today is about the temptations we are faced with when starting out on quest for a healthier lifestyle and how she is going to refocus her energy. She states that she's "…choosing to pay attention to my goals and allow this focus to overwhelm the feeling of temptation."
And with the word "temptation" I was faced with another piece of the plan.  Yesterday at Teen Talk (I'm leading Sunday Teen Talk at church now), we talked about temptations and learning about yourself so that you can be a better person.  I had asked the kids "What is your Apple?" and showed them this video.
Some may call it coincidence, and that is fine, but when things happen back to back like that, I think there has to be a reason.
What is my Apple when it comes to being healthy and weight loss?
I don't know the full answer to this yet. My journey now will start with me figuring the best path and how to avoid the temptations….procrastination, excuses, laziness, just to name a few.
What is your Apple??
Are there things in your life that take you away from truly being happy?  Are there parts of your life that you don't want to admit to?
Please link up your posts if you're writing about a resolution/improvement in your life.
---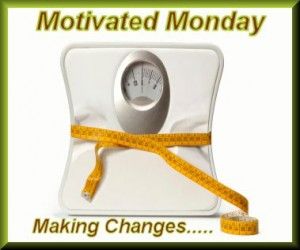 Than you to
for hosting this blog hop!
---