Join the the Chicken Farmers of Canada, ShesConnected
and the Chicken Farmers Brand Ambassadors for a
#ChickenHeartsMoms Twitter party!!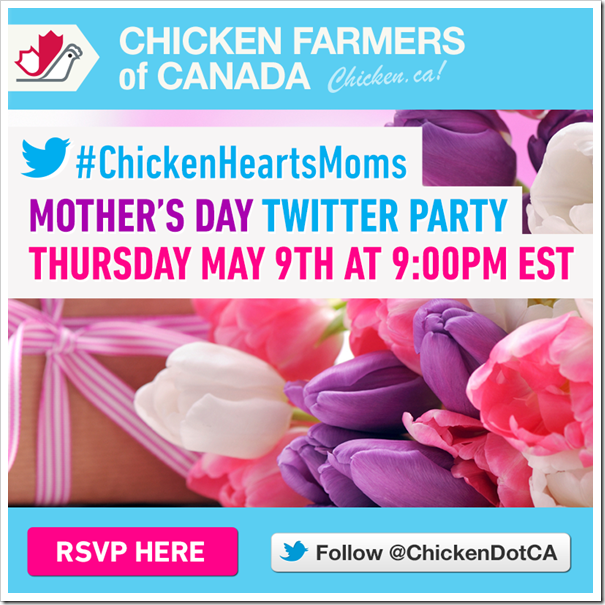 Here are all the details:  
Thursday, May 9th @ 9 pm EST
Follow @chickenfarmers and @shesconnectedand hashtag #ChickenHeartsMoms 
You could win
Five $100 gift cards, winners choice of Target, Presidents Choice, Walmart or Molly Maid!
RSVP for the Twitter Party HERE to be eligible for prizes.
Open to Canadians 18+
---
Chicken Farmers of Canada Brand Ambassadors: Stacey (@ThisLilPiglet), Lynette (@myweeview), Margarita (@downshiftingPOS) and Health Ambassador (@SoberJulie).
We also tweet as @ChickendotCA!!  Make sure to follow along for tips, recipes or videos from the Chicken.ca website.