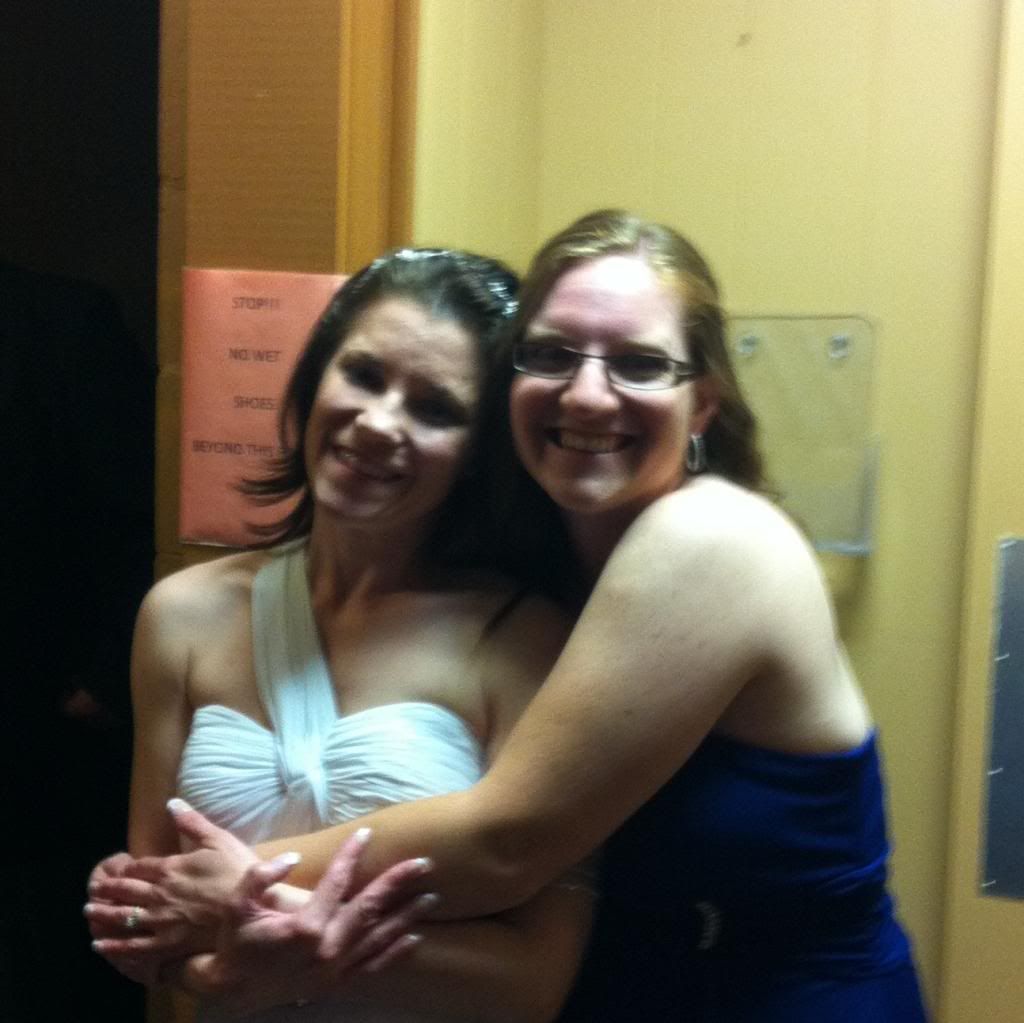 On Saturday, I had the honour of being a bridesmaid in my friend's wedding.
Normally it's just the maid-of-honour who gets to do a speech, but since we have been friends for so long, she asked me to say something.  It was hard to know what to say since we've known each other for so long.
Here are my notes but I didn't always stay on track….
Shannon and I first met when we were 3 years old.  My family moved in to the house across the street from her family.
We shared so many memories in those early years.  I'll share a few with you…they won't be chronological because I'm not sure of the years, but the memories are so clear!
I don't think there were many days where Shannon and I weren't together.  Before school — My brother and I would go over to her place before school.  We'd play on the Atari or she'd play us a song that she had learned in piano lessons.
At school we were together — We were in the same class from kindergarten to, I think, grade 3. As I said, I don't quite remember what happened at what age.  I want pause for a second and say how happy I am, and I know Shannon is too, that Mrs. Smith, our Grade 1 and Grade 2 teacher, is here today!
After school and on weekends we were together too!
There were days of playing Dukes of Hazard with the other kids in the neighbourhood. Or what ever other game we happened to make up that day.  Our imaginations took us to so many places.  I can remember riding our bikes pretending we were bus drivers.  We'd ride all over the neighbourhood for hours!  Until my Mom rang the bell (and I bet Shannon still remembers the number of rings) or until the lights came on.
There was a phase when we obsessed about wanting braces.  We'd use the foil wrappers from the cafeteria hot dogs and pretend that we had braces. Lucky me, I actually ended up with real ones.
In grade 3 we made mail boxes out of construction paper and sat under our desks, only replying to people through the mail.  That year we also choreographed a dance to Eye of the Tiger.  Hey, Theo…do you have that one??
It was fun things like that that kept us close.
One Christmas, Santa brought me a Cabbage Patch kid.  I was ecstatic! I had been asking (probably begging) for one but my parents kept reminding me that Santa would bring some of the gifts on my list, but not everything.  See, Cabbage Patch kids were a hot item that year; sold out in every store.  When I was old enough to know the truth, I learned that Dave was my Santa.  He managed to get his hands on a doll, called my parents to see if they wanted one for me.  Thank you Dave!
Now, Cabbage Patch kids come with a name, but you can change it when you adopt them.  I would like you all to meet "Alicia Shannon".  She was named that because I liked the name Alicia…and Shannon because she's my best friend.  Our Cabbage Patch dolls have their own funny stories too…strange ones about utensils (completely an inside joke…but a fond memory)!
So many memories.
Even after my family moved, we did our best to stay in contact.  But as we made new friends, we just didn't have as much time for each other.  Our lives took different paths, but we would still come back together every once in a while and we'd share more good times.  It didn't matter how much time had passed since we last saw each other…we just seemed to pick up where we left off.  I cherish this bond that we have…friends…no matter what.   Her family is my family, and mine hers.
When Shannon and I were little, my mom and dad would be invited over for "cookies"!  They kept calling it that even when we got old enough to know that they were actually being invited over for a cold beer.  Shannon, I'm sure
your mom
and
my dad
are are celebrating this amazing day sharing some "cookies".
And it truly has been an amazing day!  Shannon, I'm so happy that you and Jake found each other!   I can see how happy you are to be with Jake.  Thank you Jake, for making Shannon so happy…keep it up!
I would like to propose a toast to Shannon and Jake and to their new lives together!  Cheers!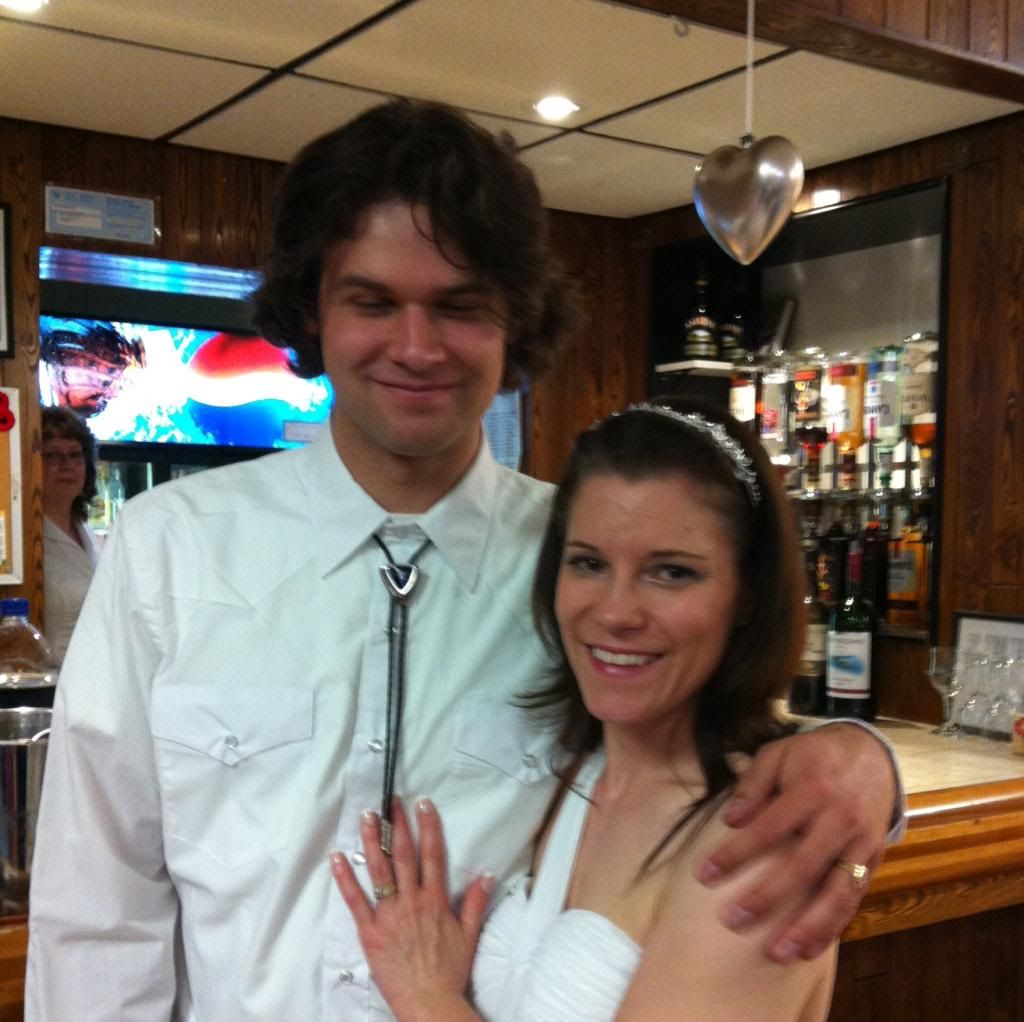 The day was amazing! The ceremony had some great personal touches — he's a cowboy and just before they kissed, he lassoed her. Very cute! We got to get the photos done outside since the weather was beautiful. The day ended with dinner and dancing until we ran out of steam.
Congrats to Shannon and Jake!! I'm so excited for them both as they start this new chapter in their lives!
---