Craig and I were invited to be a part of the VIP Night for the opening of "Uptown Abbey", Myterisouly Yours' new dinner-theatre production.
Having never been to a murder mystery dinner before, I wasn't exactly sure what to expect.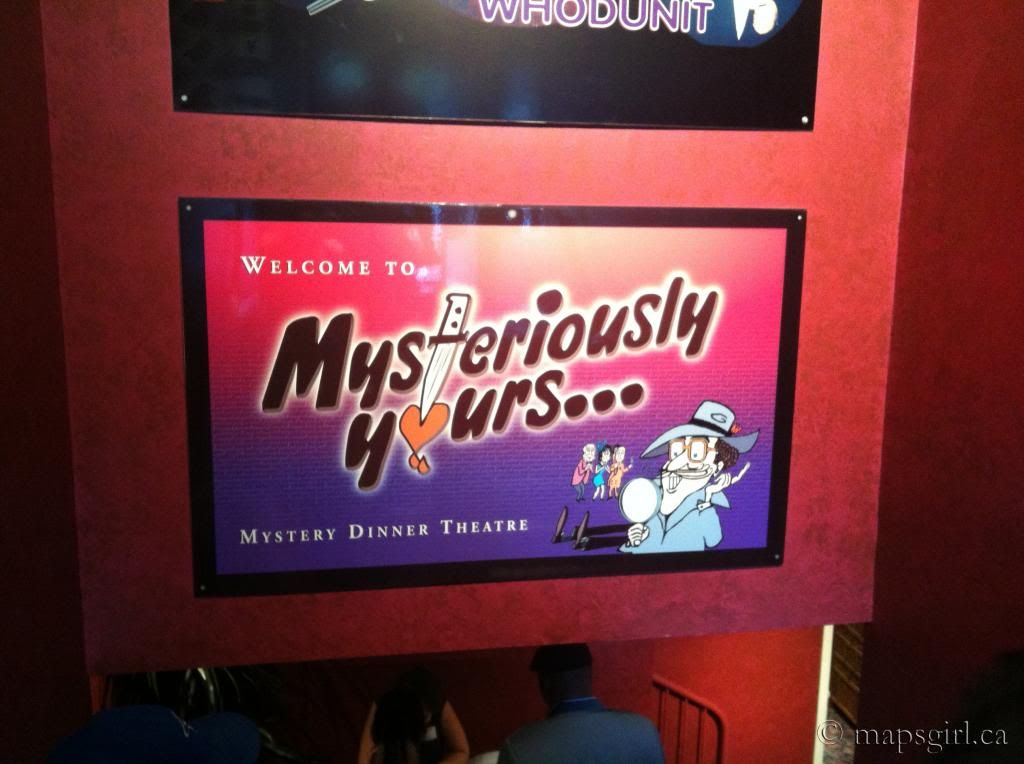 We were pleasantly surprised when we were seated with our friends, Christine and Bob. After ordering our drinks and food, we chatted and laughed.
It was fun when the characters from the show started mingling with the audience members.  We started getting glimpse into what the characters were like.  Lady Edith really took a liking to Bobby and Craig!
We had several choices on the menu (appetizers, main course and desert).
After eating dinner, the show started!
As the story started unfolding, we learned more about the characters and their relationships to each other.  Of course, one of them ended up be murdered!  "oooooooh!"  (Every time someone said "murder" the audience would "ooh!")
The characters interacted with the audience and fun was had by all!  The even had Craig play a role in the whole thing. I don't want to give too much of it away.  You can read more details about the current show on their website: http://www.mysteriouslyyours.com/now_playing.html ( I'm  thinking that the content of this link will change as the show changes so if you're reading this after November 2013, they'll be on to their next show)
In the end, the audience got to write down who they thought was the murderer and why.  I didn't guess the right answer, but Craig did and he won a prize.
If you have never been the Mysteriously Yours, I highly recommend it.  If you have been, go back!  This show is a lot of fun!
When you go, make sure you leave enough time to find parking. It can be tricky because most of the area is on-street parking.
 
---