Do your children swim?  
Swimming is very important in our family. My grandfather's college roommate drowned. My grandfather instilled in his children the importance of knowing how to swim. My mother did the same for my brother and me and now our girls are learning the importance of swimming as well.  My girls have been swimming since they were 4 months old and are very excited that the Fall session of swimming lessons at our local pool starts soon!
When Chicken Farmers of Canada told me that they were supporting Canada's Swim Team initiative, I was very excited to help share that information with you!  Rachel and Lauren have both been signed up for Canada's Swim Team!
---
Are You a Swim Parent?
We know there are a lot of swim parents in Canada & we want to honour them each month. Do you go above and beyond to make sure you prepare nutritious, healthy meals in preparation for swimming? Swimming Canada and Chicken Farmers of Canada are jointly hosting a Swim Parent of the Month contest in recognition of parents who encourage eating well and being active as part of a healthy lifestyle.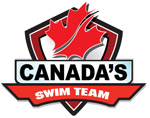 Chicken Farmers of Canada, proud partner of Swimming Canada, supports the Canada's Swim Team initiative to have every Canadian child swim at least 25 metres before completing elementary school. This initiative not only promotes cardiovascular health and flexibility, but endurance necessary for safety in pools and water. Swimming Canada, in turn, recognizes that a well-balanced diet filled with a variety of whole grains, fruits and vegetables and lean protein goes hand in hand with healthy living.
This is why the two organizations have partnered to bring you this exciting contest.
Enter the Swim Parent of the Month Contest
Brought to you by Chicken Farmers of Canada and Swimming Canada
Proud Partners for Healthy Living
the information below:
The title of your favourite recipe at chicken.ca that you would prepare to fuel your swimmer(s)
The correct answer to this skill-testing question – What lean meat is "the official protein of swimming in Canada?" and
Register your child to join Canada's Swim Team: Sign up here!
Prize:
The name of the monthly winner & their favourite chicken recipes will be posted on the Swim Parent of the Month webpage, and included in a National Swim Team Digital Cookbook to be published in December 2014. A "selfie" .jpg photo of the contest winner may be requested (but not required) for promotion of the contest and digital cookbook.
Just for entering the Parent of the Month contest by September 15th one individual will have a chance to win this food safety cutting board and BBQ utensil set.
Rules and Regulations: 
Be sure to submit the name of the recipe in your email, and your answer to the skill-testing question, as well as your own name, mailing address, and telephone number.
Your mailing address and telephone number will be seen by select staff from Swimming Canada and Chicken Farmers of Canada, and will not be shared or used for any purpose other than to identify the winner of the contest.
By entering the contest you acknowledge that Chicken Farmers of Canada and Swimming Canada will publish the winner's name, province, and favourite recipe through social media properties and/or at swimming.ca, getswimming.ca, chicken.ca, and momstown.ca.
One winner will be selected by a random draw from all entries that answer the trivia question correctly, submit their favourite recipe from chicken.ca, and register their child to join Canada's Swim Team.
The deadline for submissions is

the 15th of every month

and winners will be announced on the last Friday of each month on the Swim Parent of the Month webpage.
The contest is open to all Canadians 18 years of age or older. Winners will be required to demonstrate proof of age in order to receive their prize.
Employees and immediate or domiciled family of Chicken Farmers of Canada or Swimming Canada are not eligible to enter the contest.
For Quebec residents, any litigation respecting the conduct or organization of a publicity contest may be submitted to the Régie des alcools des courses et des jeux for a ruling. Any litigation respecting the awarding of a prize may be submitted to the Régie only for the purpose of helping the parties reach a settlement.
---
Disclosure: I am participating in the Chicken Farmers of Canada campaign by ShesConnected. I received compensation in exchange for my participation in this campaign. The opinions on this blog are my own.