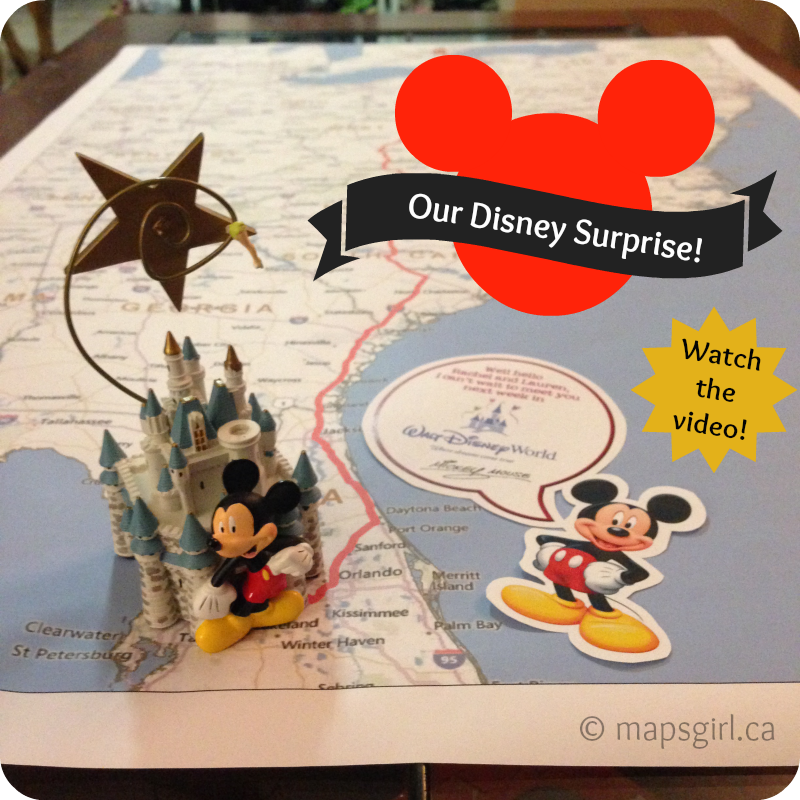 Tuesday was the night that we could finally tell the girls that we're going to Disney World next week!
For the last few weeks, we've been working on the details for our family to go to Disney World!! It has been so hard to keep the secret, because I knew how excited they would be.
I got invited to participate in Run Disney Wine & Dine Half Marathon Weekend.  On Saturday, I will be running the Mickey Jingle Jungle 5K.  I'm really pumped!  All the hard work that I've been doing at the gym is going to be put to the test.
Once we got the confirmation that we were going, we had to come up with a great way to tell the girls. We looked at so many website to try to come up with an idea.  Then it hit is us…a map!  Of course!!
I did my thing….
And
Craig
did his thing….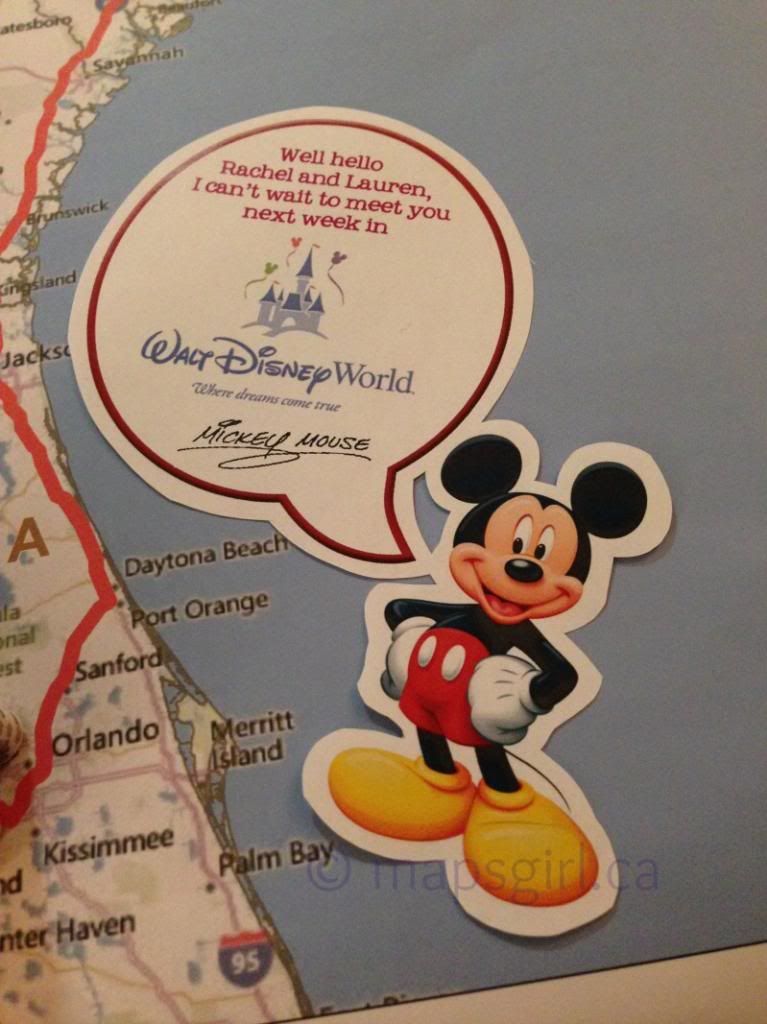 And then came the big reveal!!
I love how Lauren just keeps bouncing…she's so excited!  Rachel is a bit more laid back, but I can assure you that she's just as excited!