During one of our prenatal classes, a television crew was there to film our instructor Julie. They had been following her around all day. She is the owner off the Birth Experience where we had our classes. She also she is a lacatation consultant and has breastfeeding clinics at the Birth Experience.
Here is the schudule of when the show will be on tv: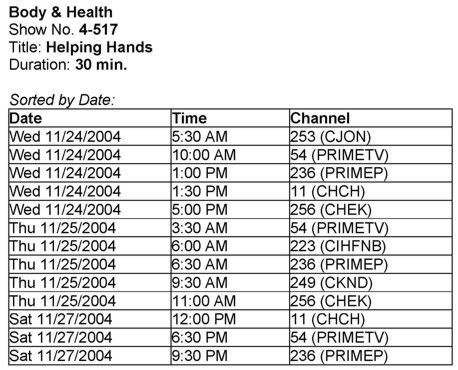 March 13, 2004 the text came back positive! And our life as we knew it would begin to evolve from 'couple' to 'family'!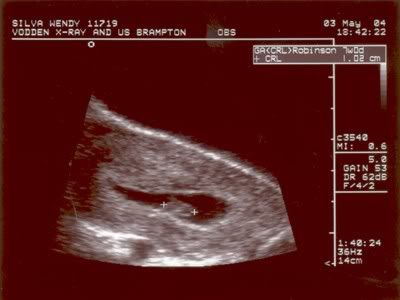 Our first ultrasound would come at 7 weeks, just to make sure everything was okay.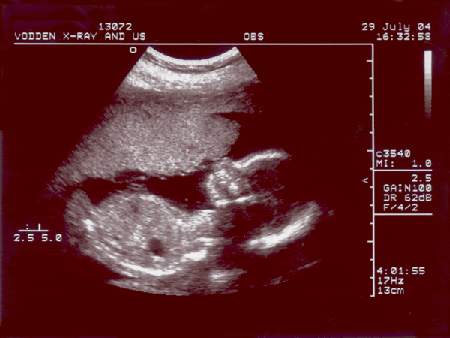 At 16 weeks, we had the regular ultrasound. At this one they did a lot of measuring and checking. Our baby was perfect!
---