Yes, the phrase is that March is coming in like a lamb…usually.  Not today!
The Olympics are over.  And they ended on an amazing high note!  Canada Men's hockey team won in overtime with an amazing goal by Sidney Crosby.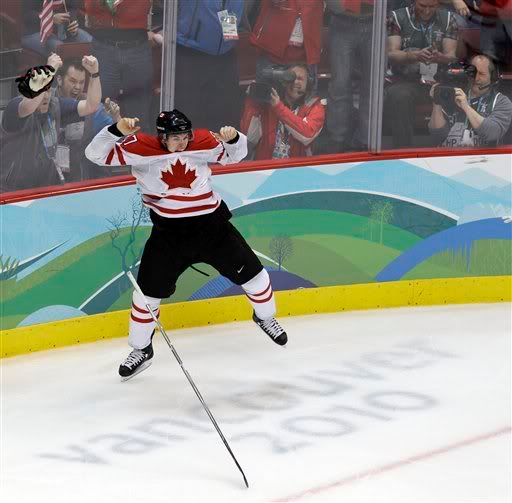 That was followed by a very interesting closing ceremonies…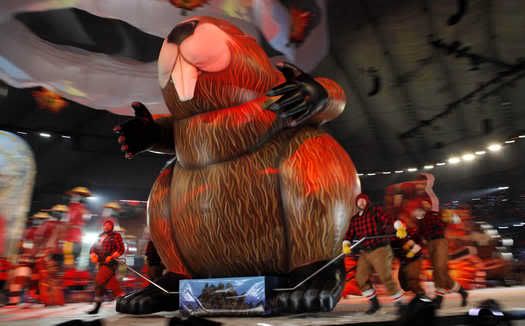 (AP Photo/Jae C. Hong)
When I was hunting around for the picture of the giant beavers, I found this nice article. What makes it particularly nice is that it's the "outsiders" point of view. It's written by Chris Erskine of the Los Angeles Times:
Vancouver's closing ceremony is nice . . . and quirky
The 2010 Winter Games say farewell with self-effacing humor, kitsch and honest-to-goodness niceness that reflect a genuine success for Canada.  (read more…)
It's sad that it's over. And now I might actually start going to bed on time again.  With a 3 hour time difference, it was easy to stay up late to watch all the activity going on.
Waking up this morning was hard.  It's Monday.  My day instantly got better when watch the guy infront of me at the drive-thru get handed a Roll Up The Rim cup!  It's March!  Woohoo!  I happily drank my XL 2 milk 2 sugar.
Got to work, tweeted about #RUTR and finished my coffee.   Drum roll please…. I won a coffee!!
Winning is a big thing.  Winning on the very first cup purchased on the very first day… miraculous!
I love being CANADIAN!!