View this post on Instagram
---
Saturday morning. Peanut says to me, "Mommy, I loved the dancers on roller skates!"
And all I could do was laugh.
"You loved the ice skaters?" was my reply.
"Yes, the ice skaters"
---
We sat in row 7!!  I was shocked at how awesome our seats were…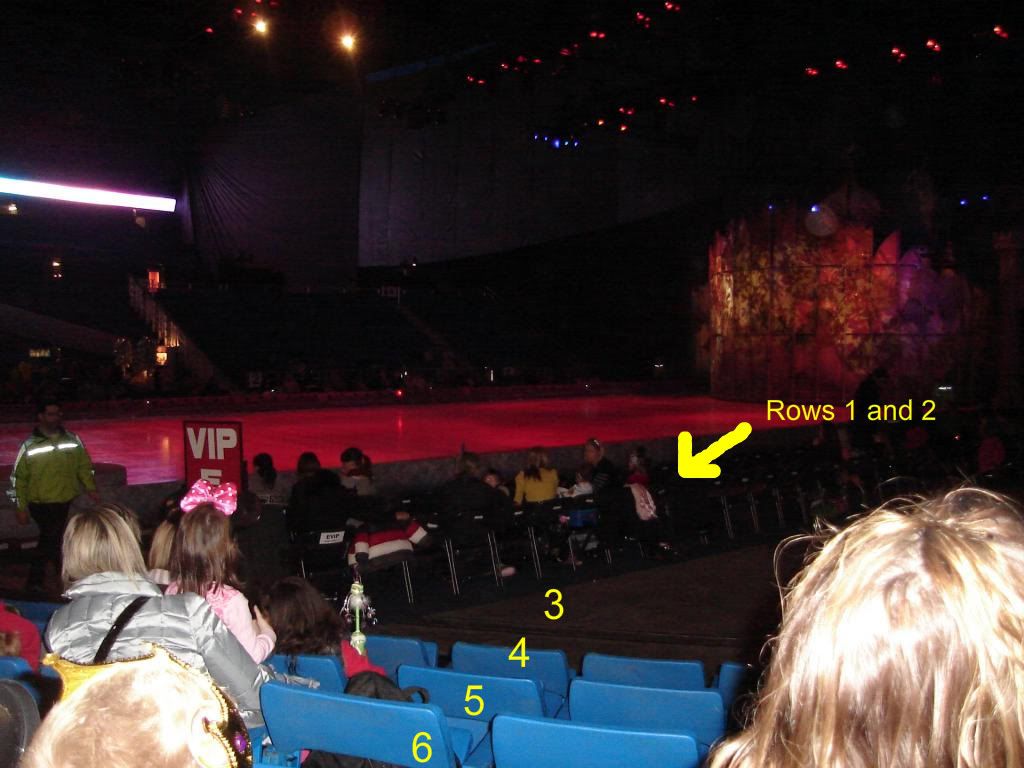 We got there 5 minutes before the show started.  That worked out well because we were able to avoid purchasing over-priced pink souvenirs and snacks.  (Sorry, Feld Entertainment, but $20 for a t-shirt that she'll out-grow in 6 months is hard to swallow)
Here we are waiting for the show to start: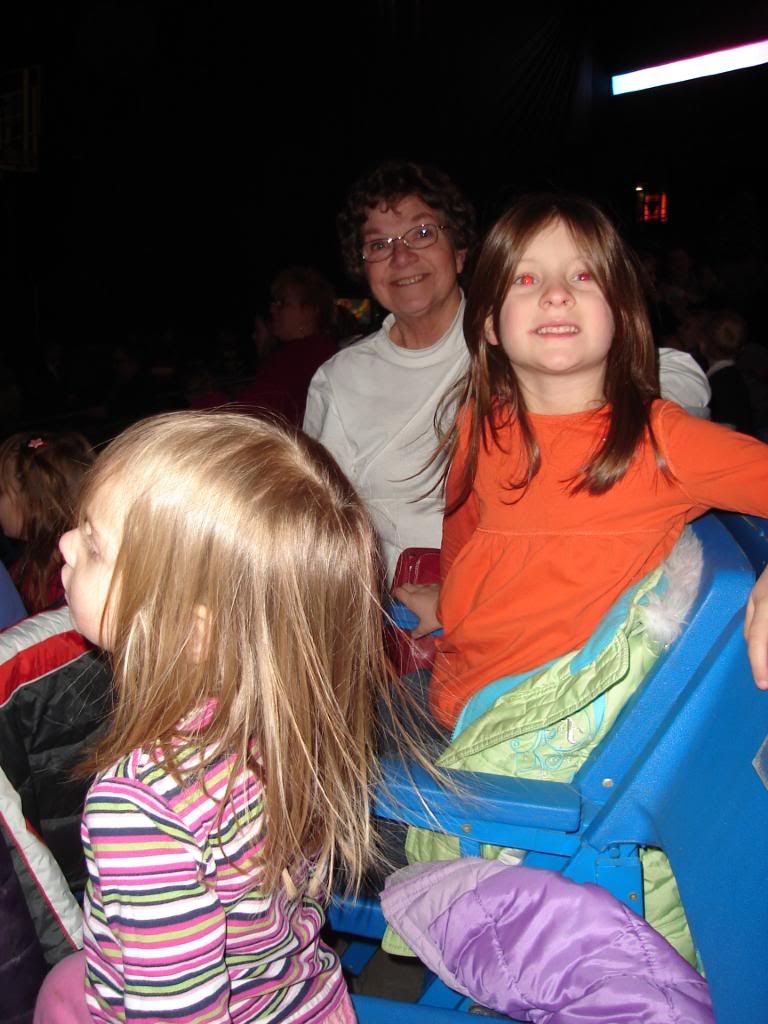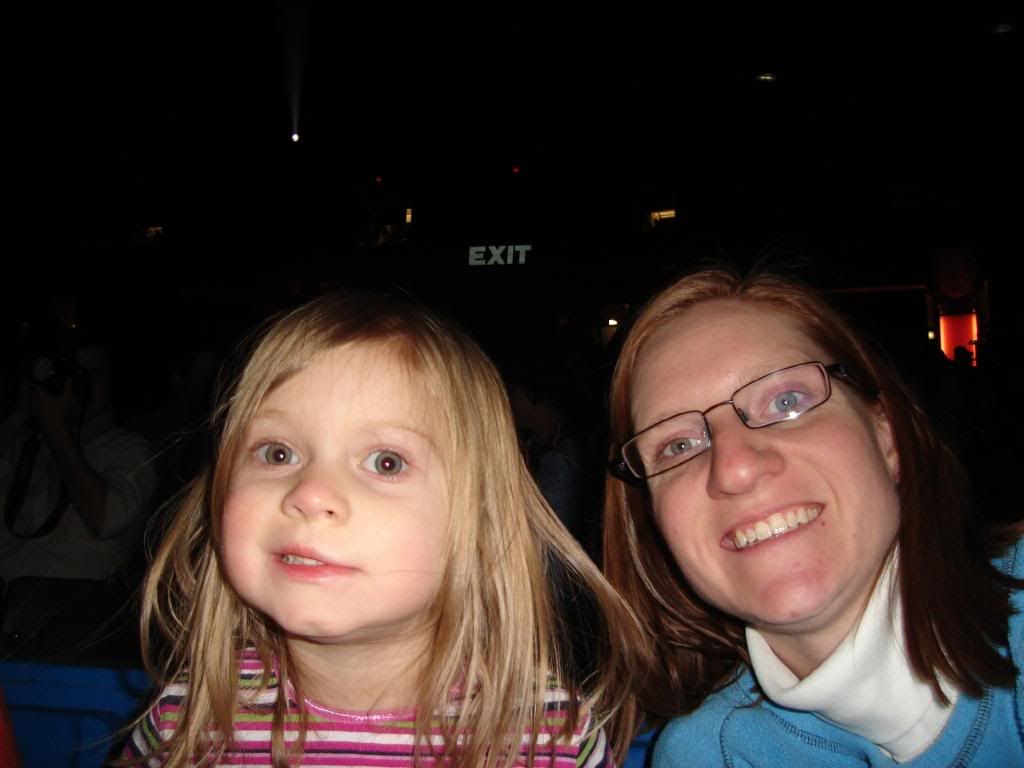 They covered all the Princess… Jasmine, Aurora, Snow White, Mulan, Ariel, Belle, and of course Cinderella (she was after intermission).
And Peanut just took it all in: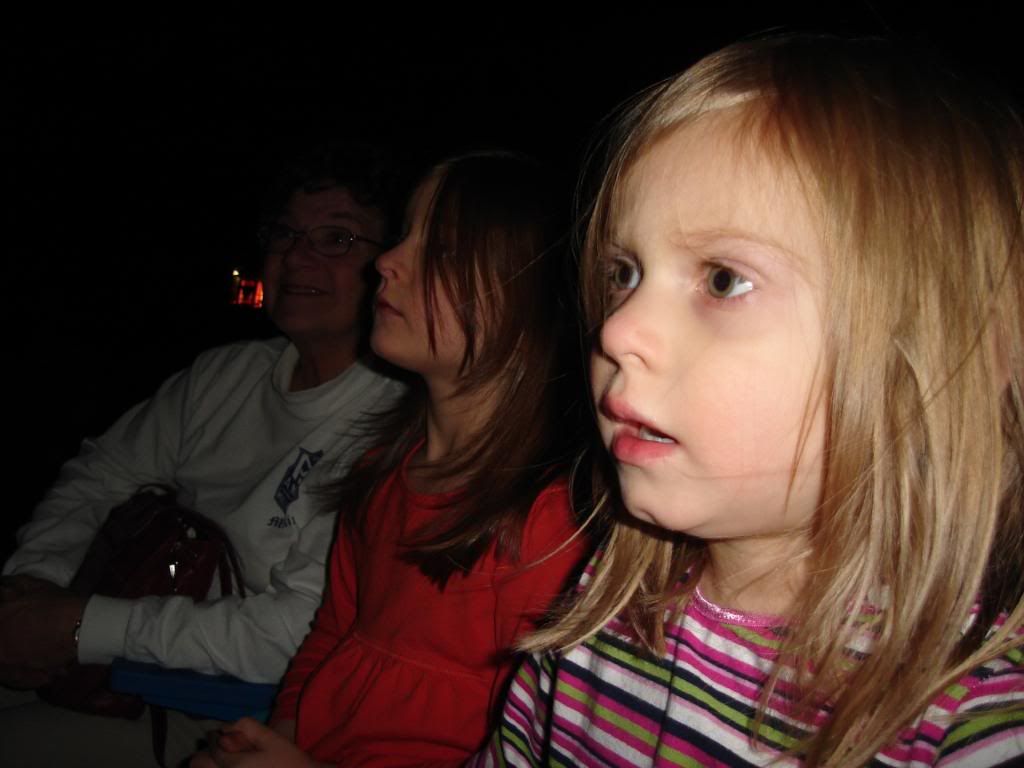 Here are some pics of the awesome costumes: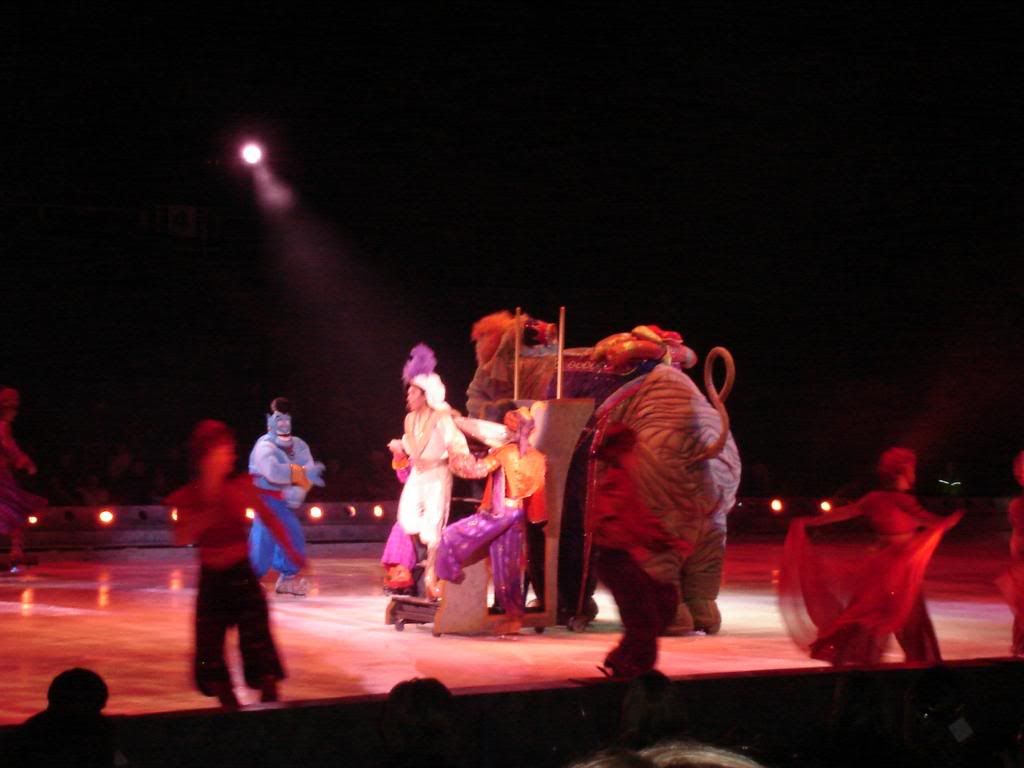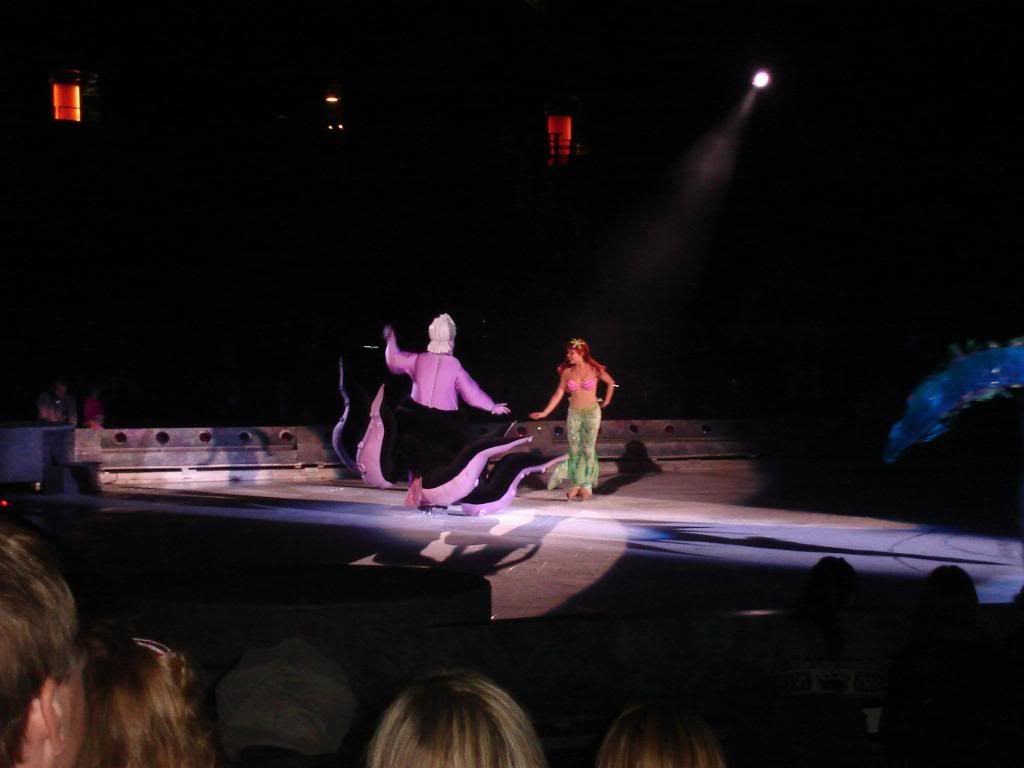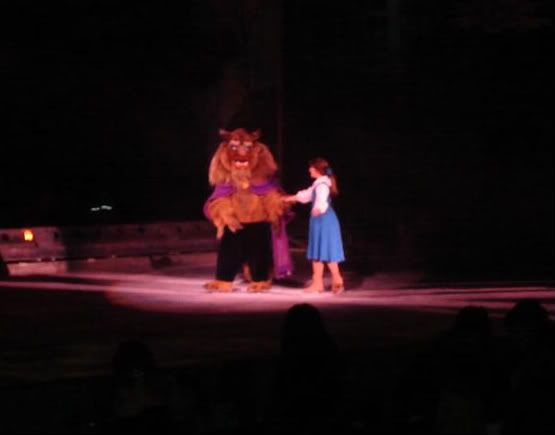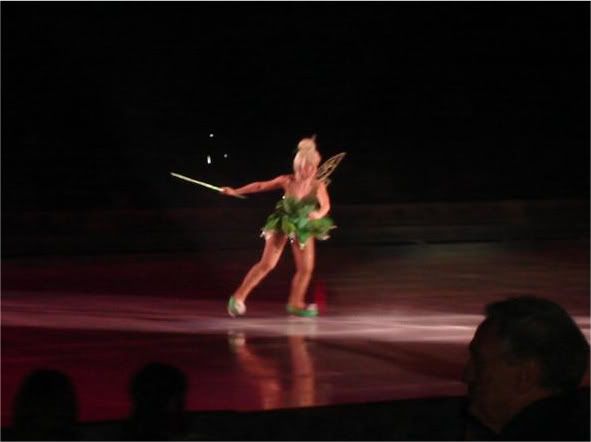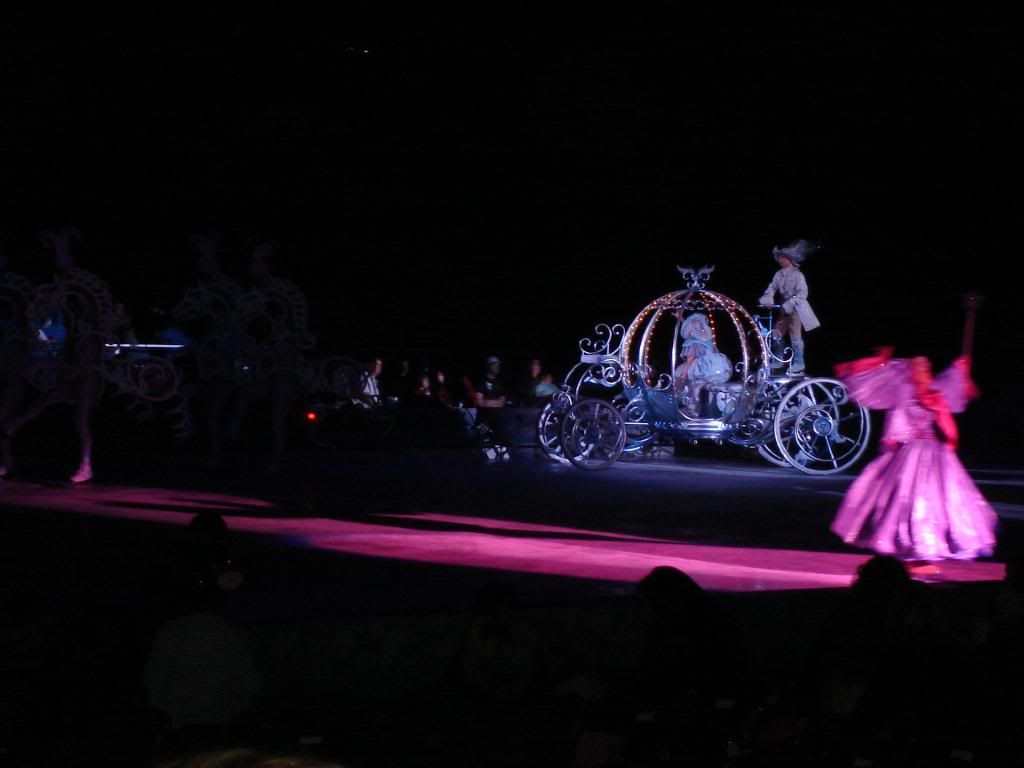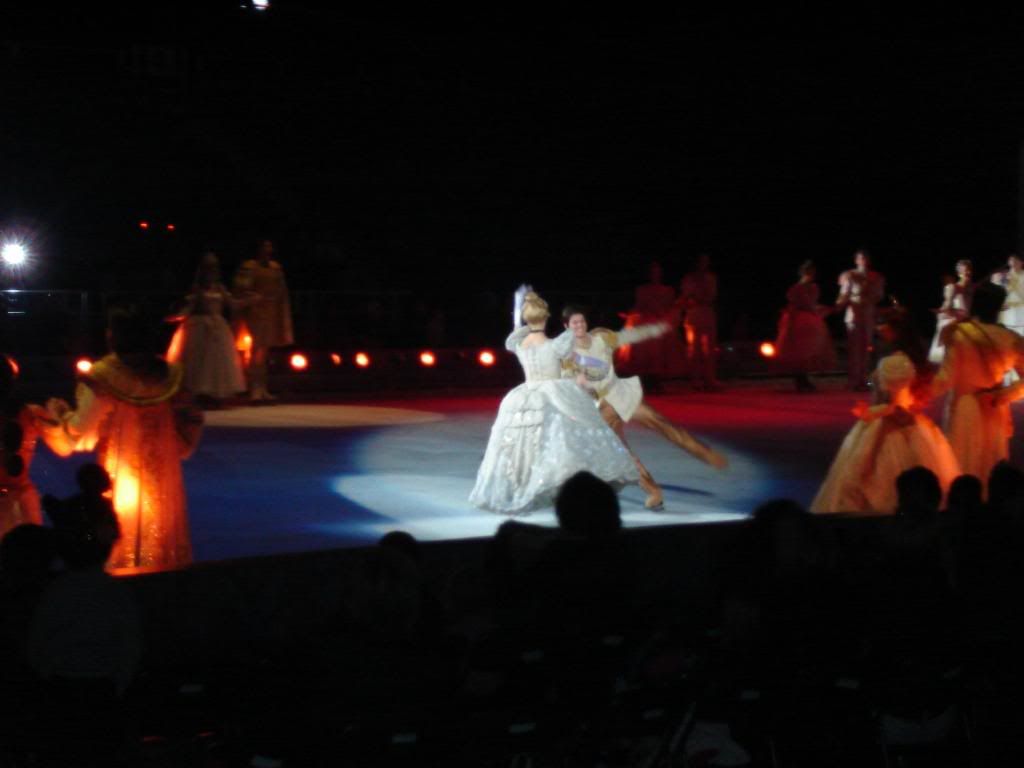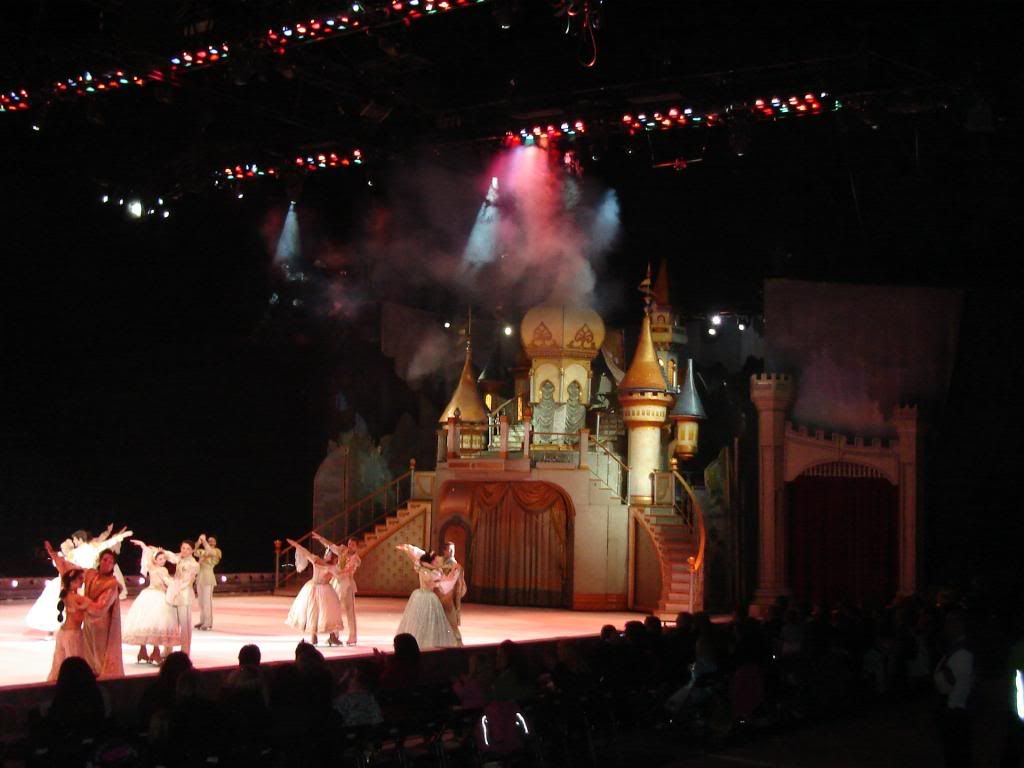 The quality of the pictures aren't that great because I had only take my little point-and-shoot camera with me. You weren't supposed to have any cameras. However the mom sitting 2 rows behind me had a nice DSLR with a telephoto lens. Guess that's what I get for following the rules.
I highly recommend this show. The costumes, the set, the special effects are all so amazing. The girls loved it!
You can still get the awesome Mom Central Family package of tickets through Ticketmaster.
Toronto Area families can get four tickets for $44 Monday-Friday (excluding Friday evening), and $4 off tickets for all weekend performances.
The tickets can be purchased from http://www.ticketmaster.ca/ and by entering the MCC code in the "MC promotion" box when purchasing tickets.
Minimum purchase of 4 tickets required; additional tickets above 4 can be purchased at $11 each during the week and $4 off on weekends.
Offer not valid on Rinkside or VIP seating.
Cannot be combined with other offers. Service Charges, facility and handling fees will apply. 
The Disney on Ice show has a Toronto Facebook fan page.   Head over to their page, become a fan and get a chance to win some tickets.
I wrote this review while participating in a blog campaign by Mom Central on behalf of Feld Entertainment. Mom Central will be sending me tickets and a gift to thank me for taking the time to participate. 
I am also part of their Feld Family Activator program.
Thank you again, Mom Central and Feld Entertainment for letting me be apart of such a wonderful campaign!!