Our church's Sunday School Picnic in June, started off quiet quiet. It was a cold, grey day and really didn't feel like picnic weather. We were determined to make the most of it. We had a great service with songs and skits and crafts. Then a few of our Youth Group girls led grace and we had lunch. As the kids finished eating, they started playing and running around. The games hadn't started yet, but they were having fun anyway.
Grey day gets greyer
Lauren comes walking up to me crying. She had fallen and her arm hurt. When we took a look at it, we couldn't tell what exactly she might have done to it. We packed up our things, and headed for the hospital. After going through triage, they put a temporary splint on it and we waited.
Not the first hospital visit, yet very nervous
Visiting the hospital isn't new for Lauren. But becuase the first two were very traumatic, she was very nervous. She was worried that it was going to be painful, like the last 2 times when she got stitches. You can read about that here.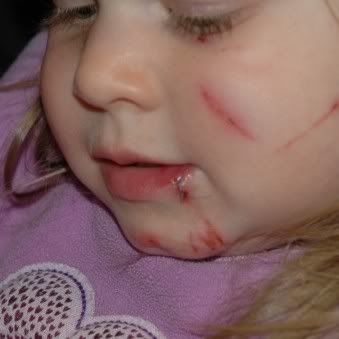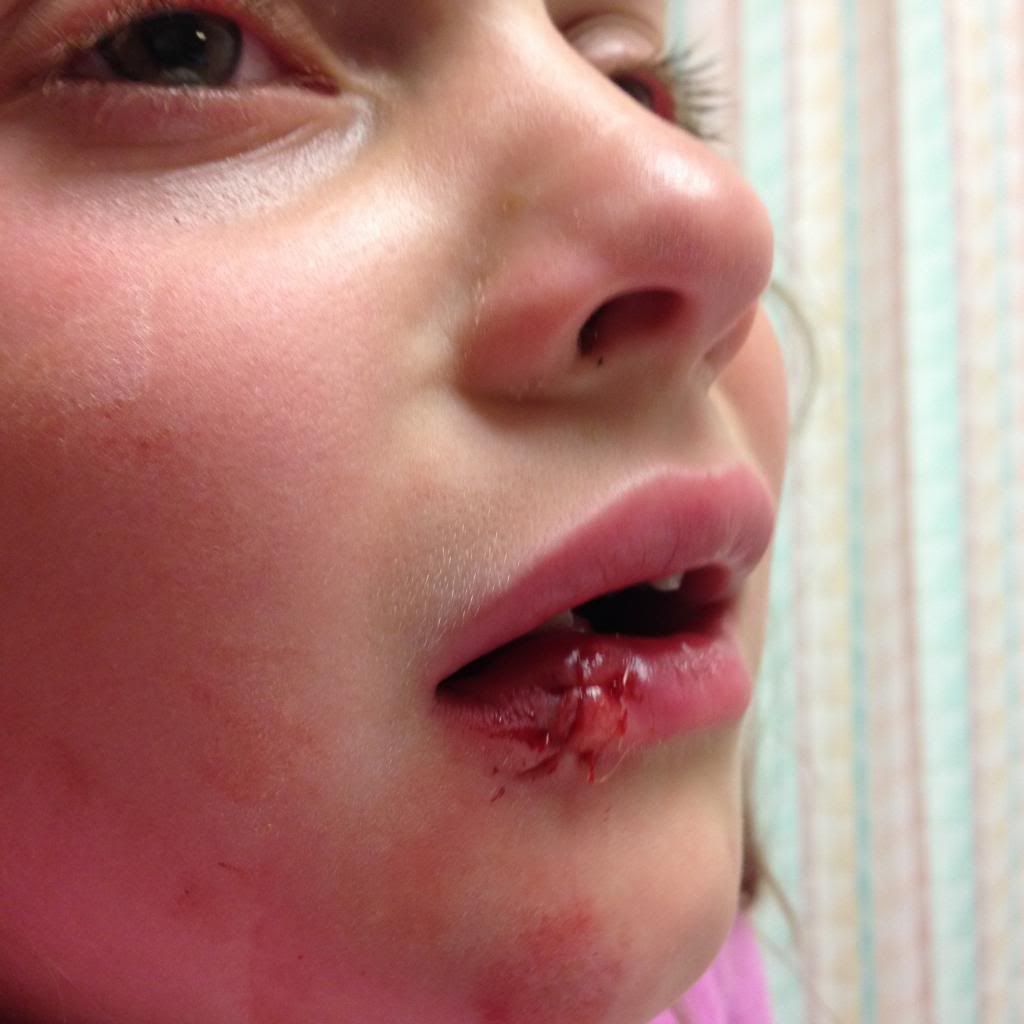 We reassured her that it wouldn't hurt. And we talked about what it would be like if she had to get a cast, what colour she would get and what she wouldn't be able to do once she had it. All of these were big "ifs" since we didn't know if it was actually broken or not. Lauren got called in to see the doctor and he sent her off for x-rays.
There was talk of growth plates and other things, and in the end, the x-rays were inconclusive. She had to leave the temporary splint on it until Thursday, when she had an appointment at the fracture clinic. When you asked her, she said it hurt. But it didn't seem to bother her too much.
Appointment doesn't mean what you think it means
So Craig and Lauren arrive at the hospital's fracture clinic at 3pm for the appointment. And the 10's of other people showed up as well. When Craig asked about Lauren's appointment he was told that they just give people different times to come in throughout the day so that they don't get bombarded all at once. Ugh. He was not happy. I'm not going to complain about our health care system, because the fact that we haven't had to pay anything out of our pocket is fantastic. However, if you want to have happier people in your waiting rooms, I would highly suggest they improve on their communication. Craig found out from someone else in the waiting room that they could have just shown up at 8:00am and gotten her name on the list so much faster. After over 1 hour of waiting, Lauren was seen, and it was determined that it was a bad sprain. She had to keep the splint on for another week.
Miraculous healing?
Thursday and Friday, the splint didn't really hold her back. We tried to get her to take it easy. On the Sunday afternoon, we had been working in the back yard and getting the patio furniture cleaned up. Our neighbours came over an invited us for a swim. I told Lauren that I'd confer with Craig to see how he felt about her taking her splint off. He agreed that for a swim in the pool, she'd be okay for a little bit. As I was taking it off, Lauren tells me, "It hasn't really hurt since before Thursday." Really. And here is her entrance in to the pool:
I'm glad it wasn't broken! But she definitely liked the attention!