It's been a few years since I was in the Ford Flex.
Here's my review of the 2013 Ford Flex: http://www.mapsgirl.ca/2013/06/ford-canada-2013-flex-awd-limited-review.html
At First Glance
The 2016 Ford Flex has remained consistent with the location of all the controls. The seats are still very comfortable and there is lots of space for family, pets, and gear!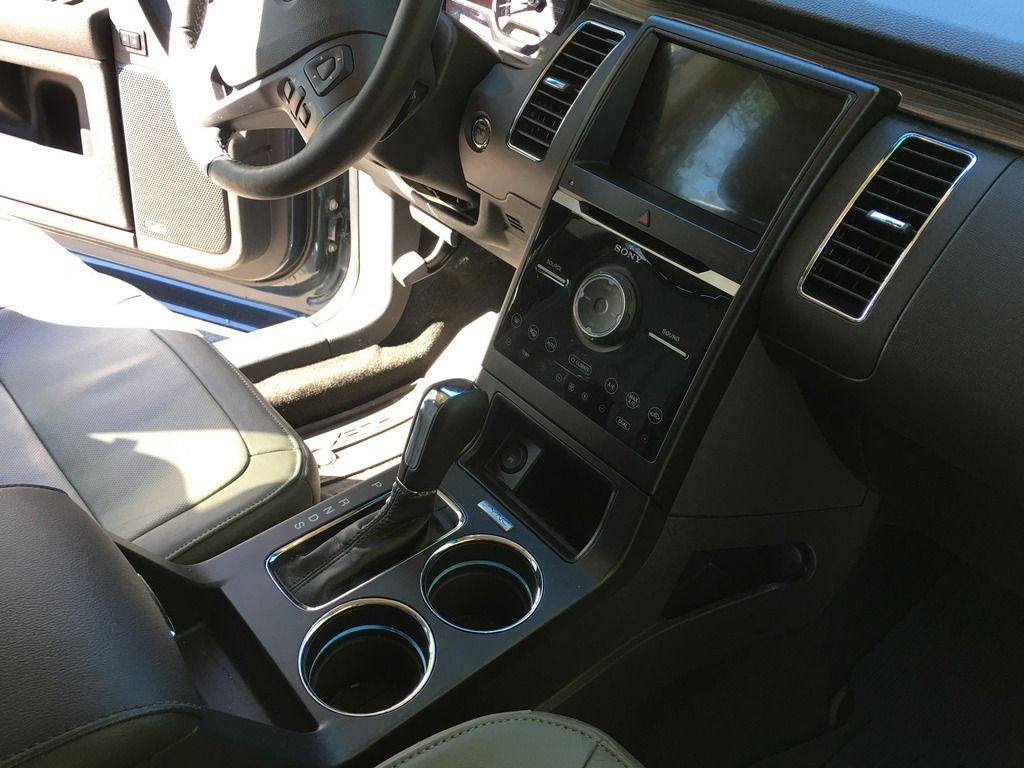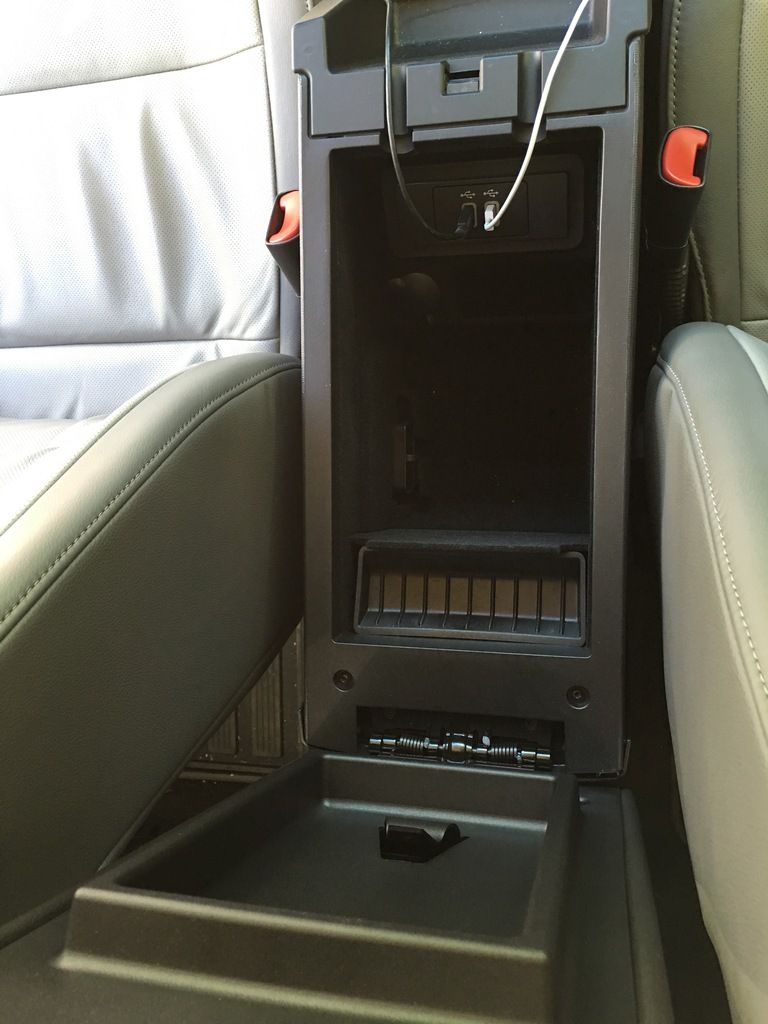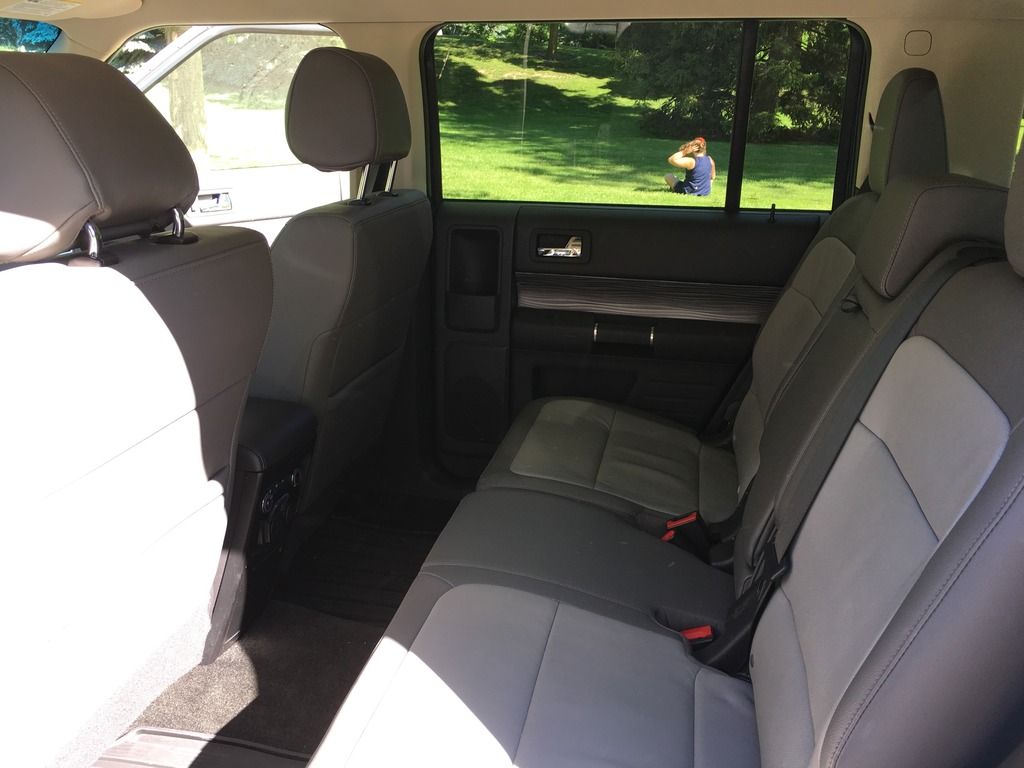 The fun features that the girls loved from the 2013, like the multi-panel vista roof, made their time in the 2016 Flex so enjoyable.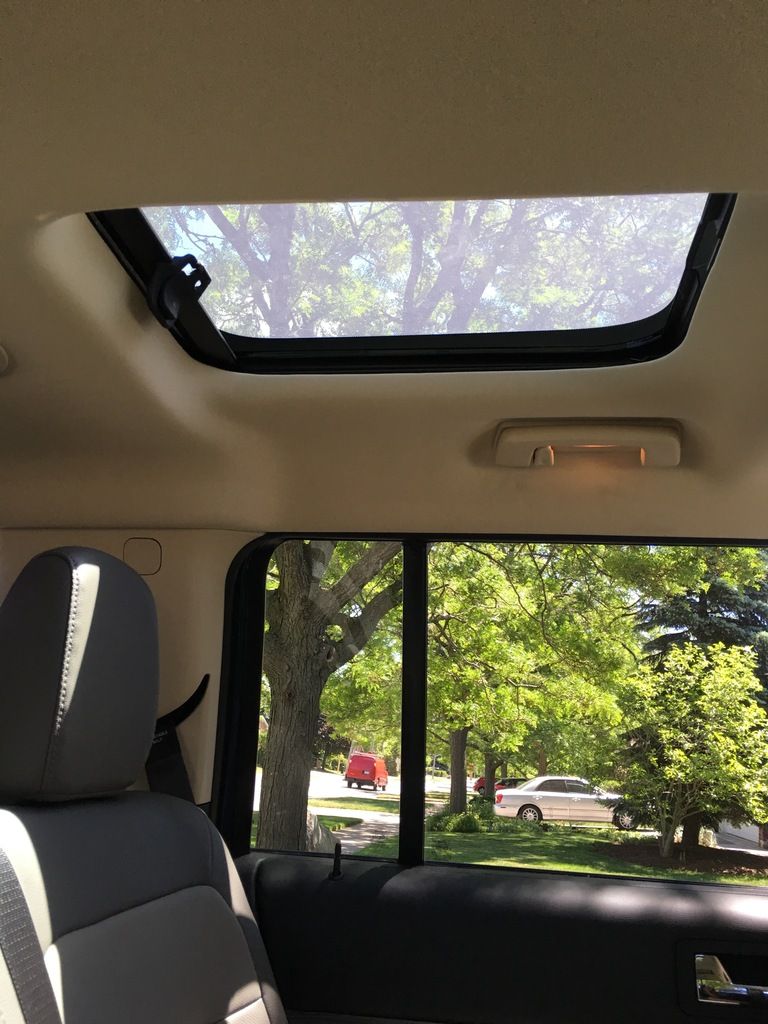 The 2016 Flex Limited model I tested had room for 3 passengers in the middle row rather than the 2 captains chairs.
Getting around
The handling was just as I remembered it! Fun to drive on the highway or on city streets.
I still love the Ecoboost engine. Our F-150 has it and it would definitely be something that I would look for when purchasing a Ford vehicle. To learn more about this engine, read "Ecoboost: Efficiency without Compromise" from Ford Blue.
Ford continues to provide amazing features, and it's nice to know they are still offering the blind-spot information system (BLIS), cross traffic alert (collision warning system) and adaptive cruise control. Adaptive cruise is one of the features that I miss. My regular vehicle doesn't have it.
I was really hoping that Ford would offer the Ecoboost engine in the FWD version of the Flex. But not yet. I'll keep my fingers crossed! Another feature that is really nice to have, that comes standard on all Ford vehicles, is the Easy Fuel® Capless Fuel Filler. You never have to worry about forgetting to put the cap back on the fuel tank at the pumps, or having gasoline stolen from your vehicle. An integrated spring-loaded door opens when the gas nozzle is inserted into the tank. Upon removal, the door springs back and seals the tank closed. Brilliant!
A technology geek's playground!
Of course, I had to check out the navigation system! The detail of 3D buildings is a nice touch! Also, enter the address and city is very easy.
The 2016 Ford Flex has SYNC® 3 with SYNC® AppLink™. SYNC® 3 is Ford's easy-to-use next generation infotainment system. I love MFT, as Craig has it in his F-150 – but I really love SYNC® 3. The interface is cleaner, more responsive, and amazingly fast!
Via SYNC® AppLink™, you can launch and voice-control some of your favorite mobile apps or access them in the organized apps section, which automatically loads SYNC-enabled apps from your paired and connected smartphone.
Listening to Spotify or checking the weather using AccuWeather was so cool!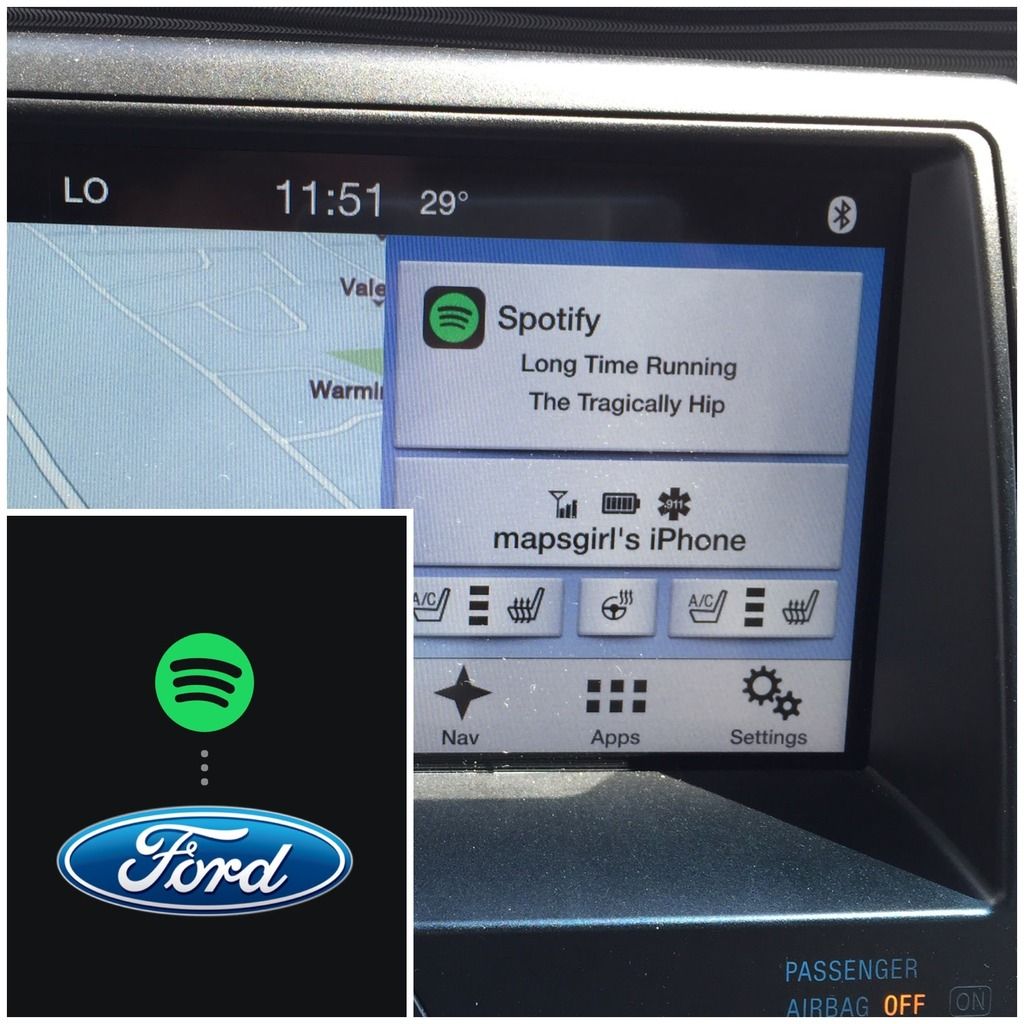 You can check out the SYNC AppLink catalog here.
Family fun!
We had fun in Toronto one evening. A nice family dinner out and a scenic drive through the CNE. It was nice to just relax and drive without the stress of traffic. We had fun capturing photos and videos of the 2016 Flex.
I was excited to find out that @FordCanada retweeted my tweet of this photo:
And even more excited that it appeared in an article from CNW featuring Diane Craig, Ford Canada's CEO

Four Communications Takeaways from Canadian CEOs
Let's check out the back seat!
As a car seat technician, parents will frequently ask how car seats fit in their vehicles. Let's see how the Ford Flex did with a Maxi Cosi Mico!
The middle row has lots of space for a rear-facing car seat! And there are 4 seating positions with top tether anchors! This gives you more options for installing forward-facing car seats. Many SUVs and crossovers only have 2 or 3 top tether anchors.
You'll have to be a bit more careful if you have a wider car seat to ensure that the plastic hinges don't interfere with getting a good installation.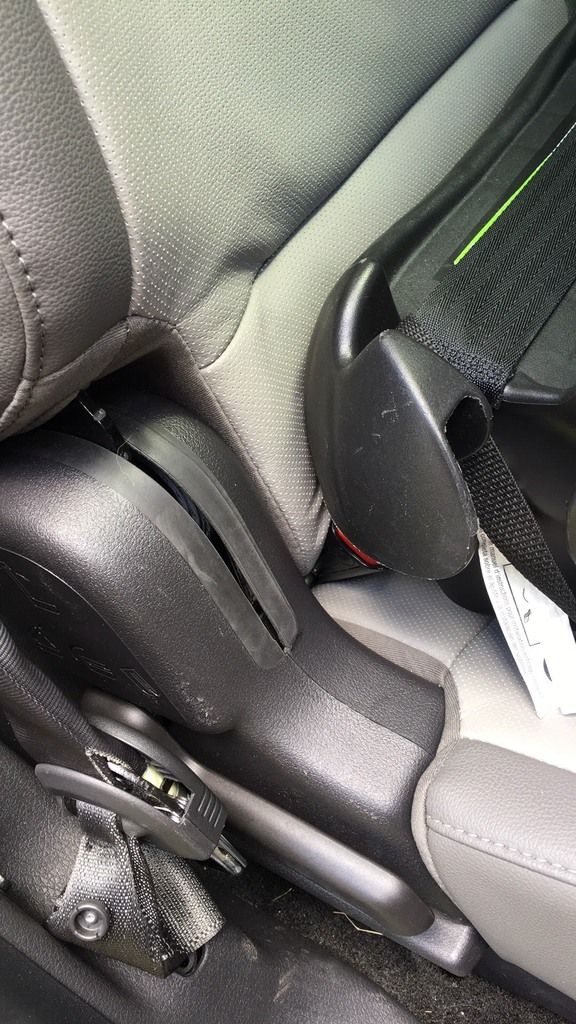 The middle seat of the middle row isn't wide enough to install this car seat. If you were to install a car seat in the center position, the drivers-side passenger seat would be unusable due the overlapping seatbelts.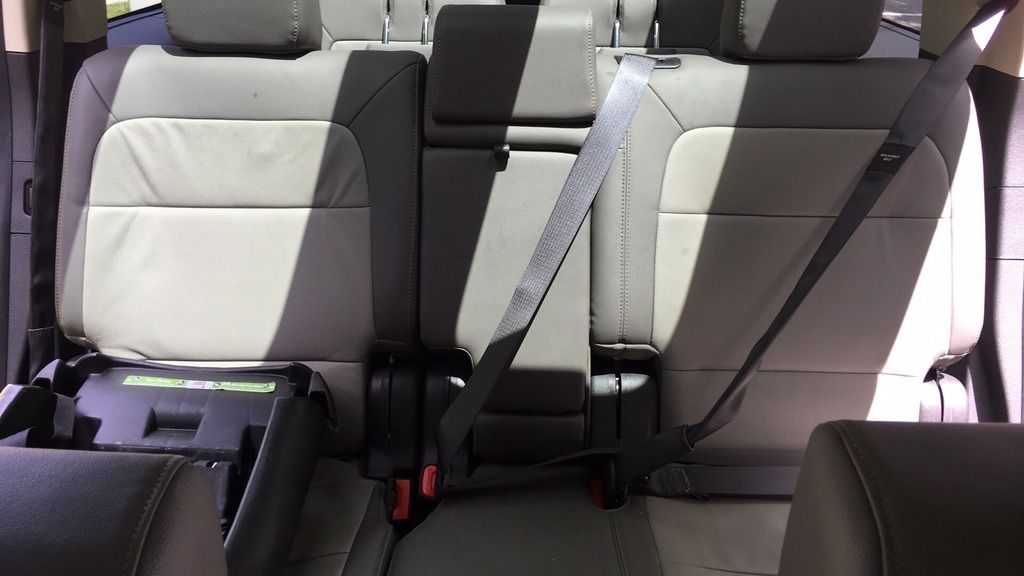 Passengers have access to a lot of features in the 2nd row. There are cupholders, storage spaces, and an electrical outlet!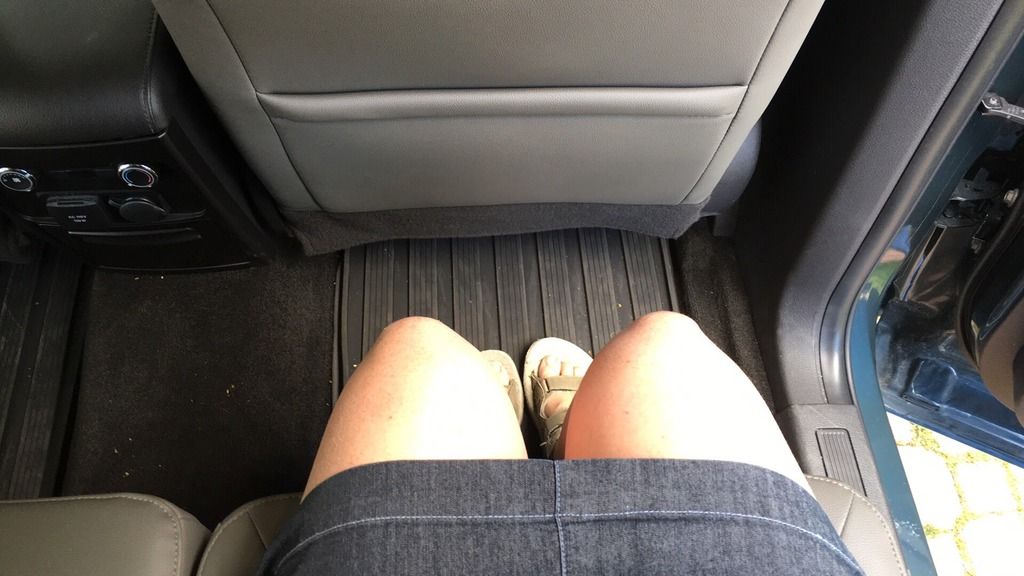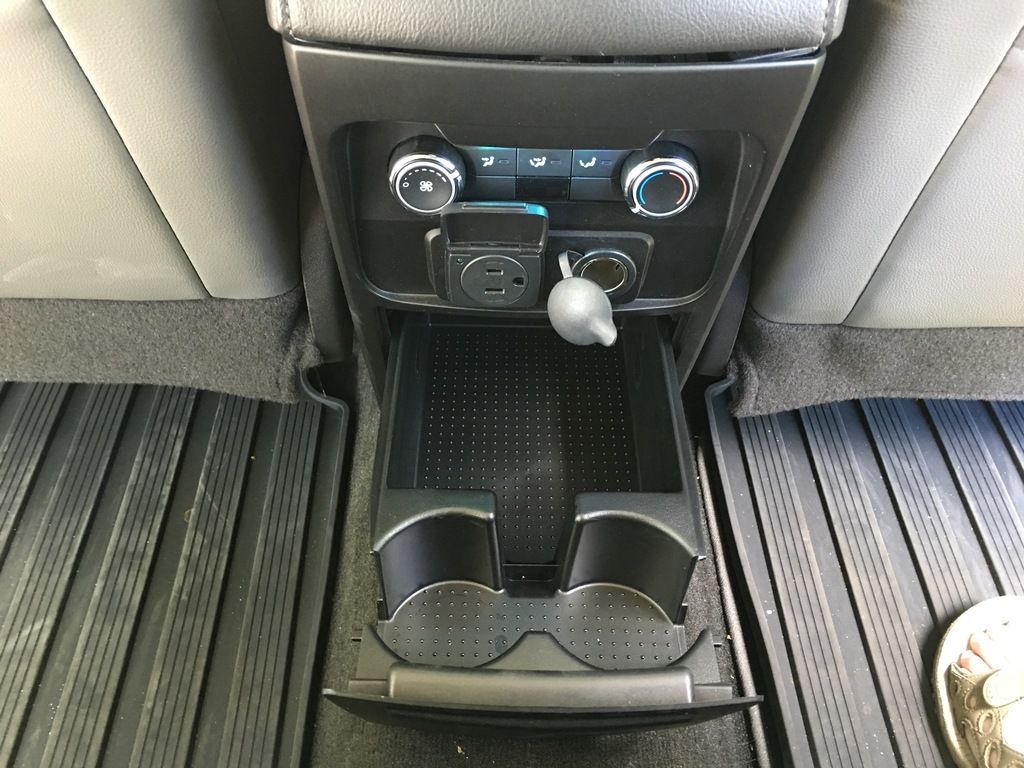 The inflatable seat belts are a nice safety feature. These are optional in the Ford Flex.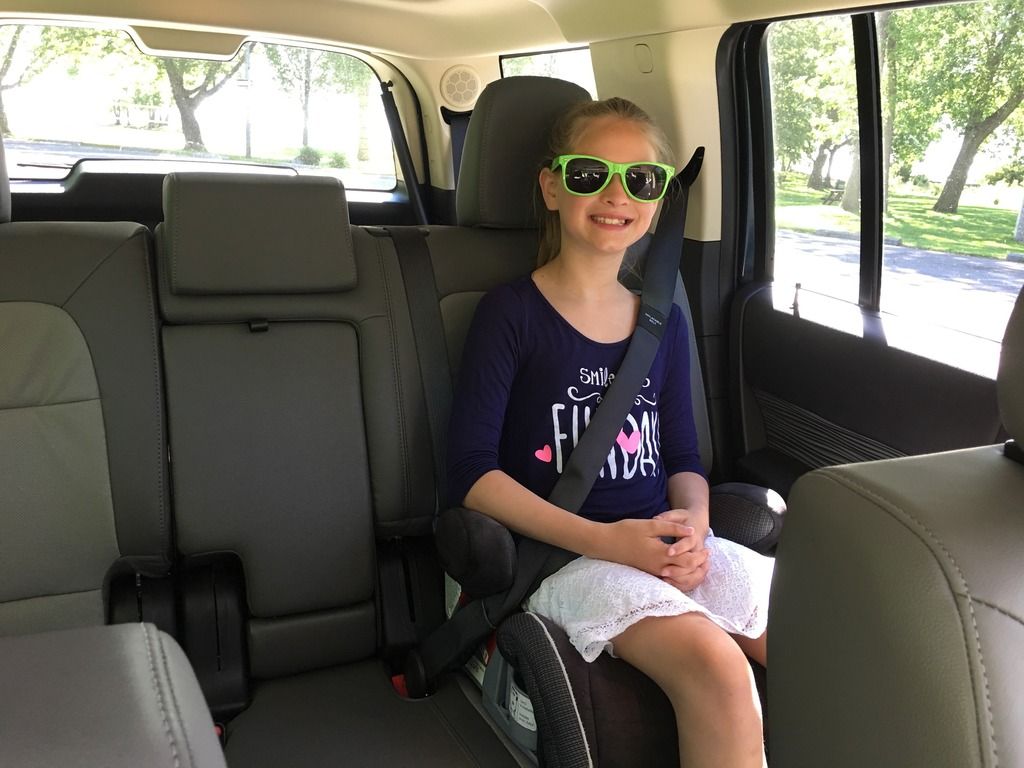 The 3rd row has seats for 2 people with low anchors and top tether anchor in one seating position. As the 3rd row is a bit smaller than the 2nd row, forward facing seats would work best.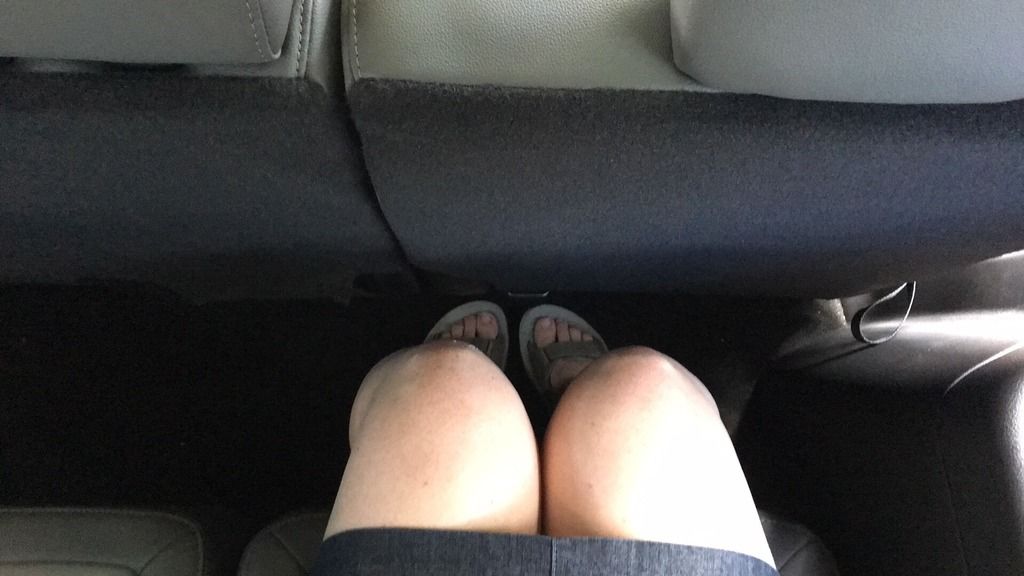 The 3rd row does have the power folding capability! The girls and I had breakfast at the park one morning and the tailgating position came in handy.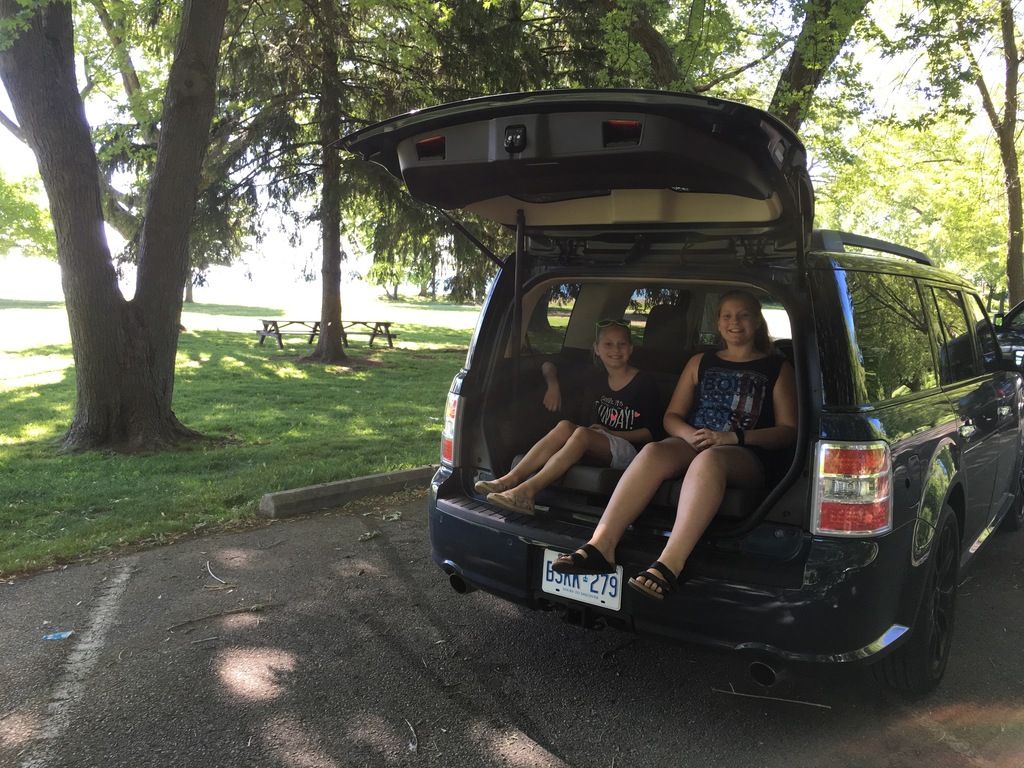 I really enjoyed my time with the 2016 Ford Flex. From it's large spacious cabin, to the technology and safety features, to the comfortable ride, it was a hit for our family. If you are looking for a spacious family vehicle that is capable of hauling your family and all their gear up to the cottage, or to your kid's baseball or soccer game, the Flex is a great choice.
Head over to Ford.ca for more information!
~ Wendy
---
Pros:
Roomy, comfortable, luxurious, lots of fun technology and sunroofs!
Cons:
Larger vehicle, tricky car seat installations
Specs (as tested):
• 3.5L EcoBoost® V6 twin-turbocharged, direct-injection engine
• All-Wheel Drive
• 7 passenger
• City: 15.7 L/100km
• Hwy: 11.2 L/100km
• Maximum Towing Capacity: Class I; up to Class III with optional Trailer Tow Package
• Horsepower (SAE net @ rpm): 365 @ 5500
• Torque (lb.-ft. @ rpm): 350 @ 3500
• Transmission : 6-speed SelectShift® automatic with paddle activation
• Steering: Electric power assist Rack-and-Pinion
• Braking: Power 4-wheel disc with Anti-lock Braking System (ABS)
• Front suspension: Independent, MacPherson struts with rear-facing lower L-arms
• Front shocks: Gas-pressurized twin tube
• Rear suspension: Multi-link, fully independent suspension, fully isolated rear subframe
• Rear shocks: Gas-pressurized twin tube
• Wheelbase: 2994mm
• Length: 5125mm
• Height: 1726mm
• Passenger Volume: 4412
• Cargo Volume Behind First Row: 2355
• Cargo Volume Behind Second Row: 1224
• Cargo Volume Behind Third Row *Including rear seat well: 426*
Available in 3 models:
• Flex SE – Starting at $29,799
• Flex SEL – Starting at $36,799
• Flex Limited – Starting at $43,599
Disclosure: I was not compensated for this post. Ford Canada loaned me the vehicle for review purposes. All opinions are my own.